CASA Christmas Tour of Homes highlights unique dwellings
Huggins' 'green' home features shop/garage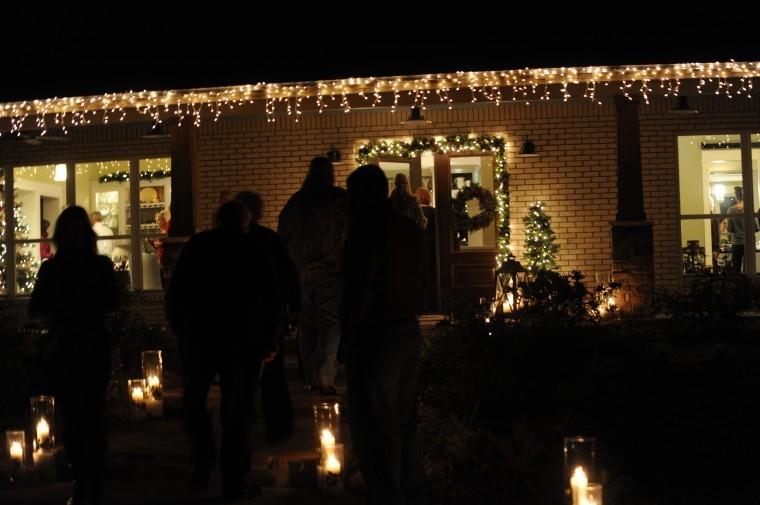 'Green Home" CASA welcome in support of foster care
Hundreds of supporters toured this new "Green Home" of Margaret and Jim Huggins on South Chestnut--one of the four homes for the 14th Annual CASA Christmas Tour of Homes.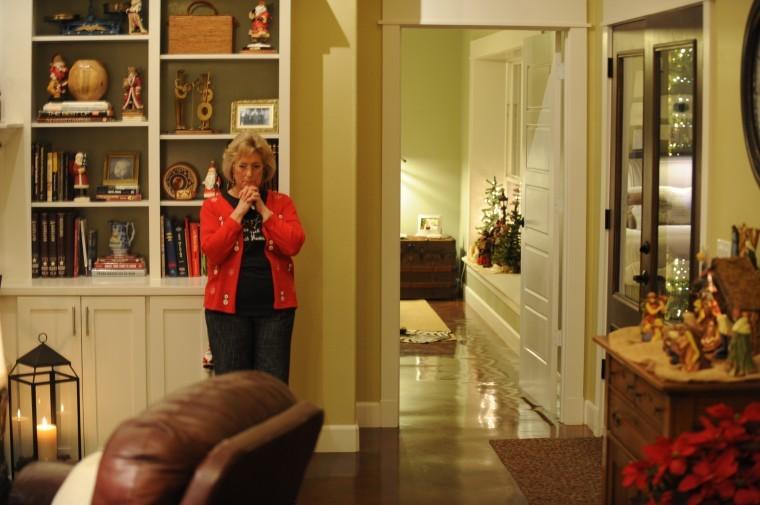 A moment of reflection
CASA of the Pines staff member Janet Read takes a quick moment of reflection at the entry to the "Green Home" of Margaret and Jim Huggins. Read greeted all guests at the door and checked their tour tickets.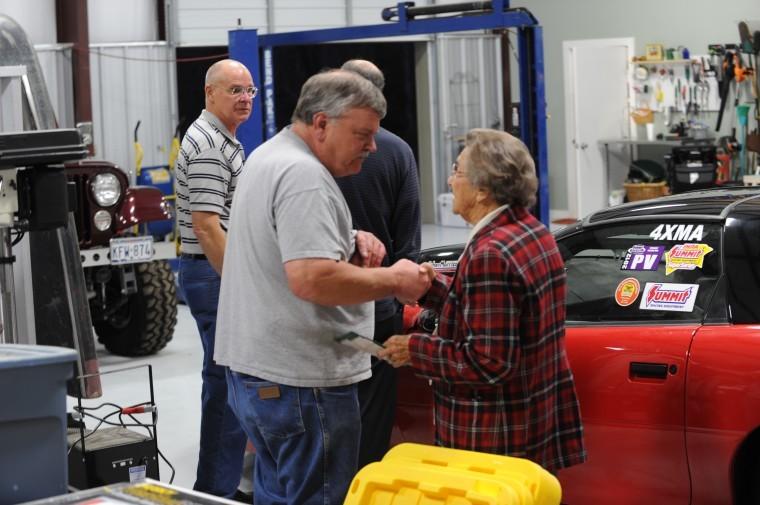 Spreading holiday cheer
Homeowner Jim Huggins tried to remain in the background as the CASA Christmas Tour of Homes visitors enjoyed his wife's holiday decorations inside the home and in her portion of their massive garage/shop space.  But he soon found his massive garage and his hobby of rebuilding cars receiving lots of attention, too, even though space and vehicles were not decorated for Christmas.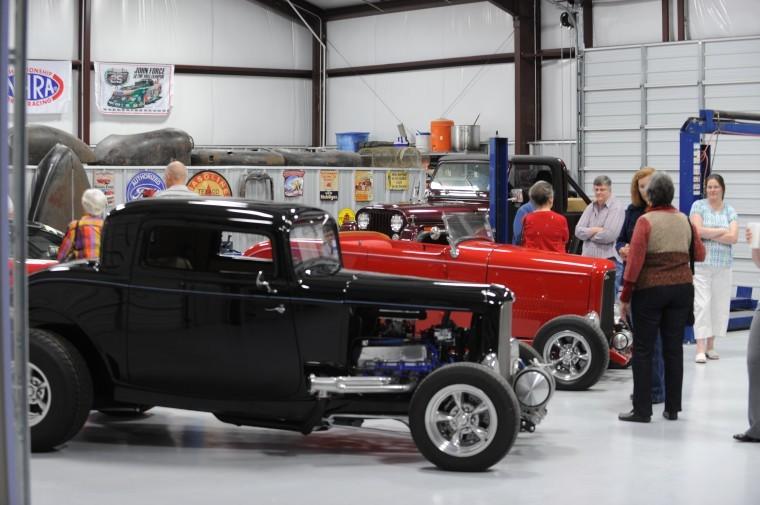 Big boy toys
Homeowner Jim Huggins entertained a host of CASA Christmas Tour of Home visitors in his huge shop, which turned out to be a big draw and pleasant surprise for guests.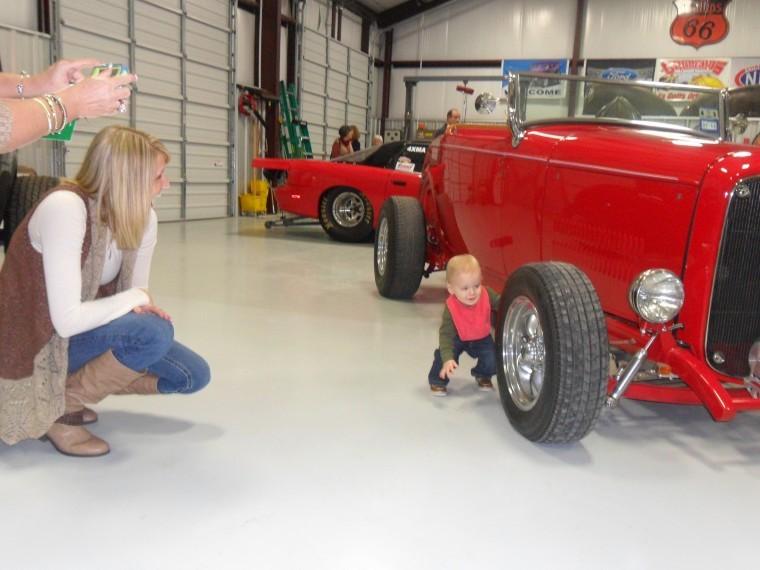 Cool rides
20-month-old Rader Rash is one of those CASA visitors who really took to Jim Huggin's hobby: rebuilding cars. Rader's mom, Regan Rash, said her son really liked looking at his reflection in the chrome rims.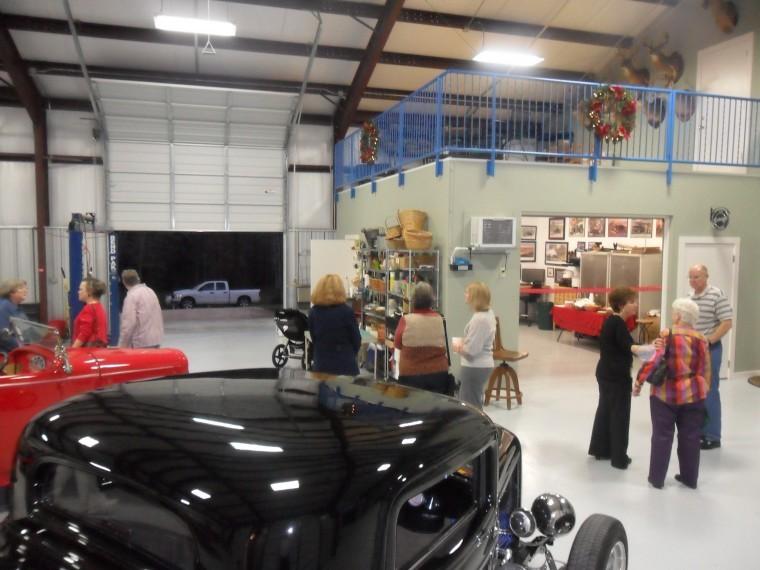 His & hers garage space
The 6,000-square-foot structure has 1,900 feet of living space and a huge garage/shop.  Mr. Huggin's didn't decorate his portion of garage.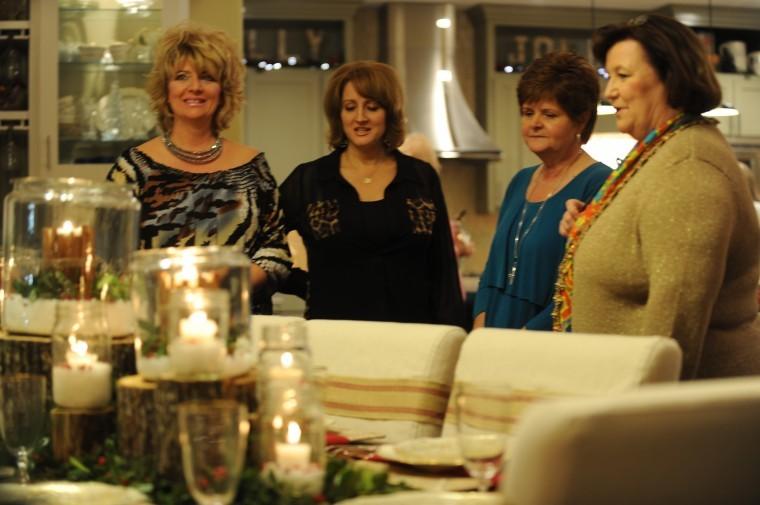 14 years of success
Brenda Sullivan, Carol McMillan and Kathy Barrett talk with Margaret Huggins about her dining table centerpiece. Sullivan and McMillan said they have attended CASA Christmas Tour of Homes all 14 years.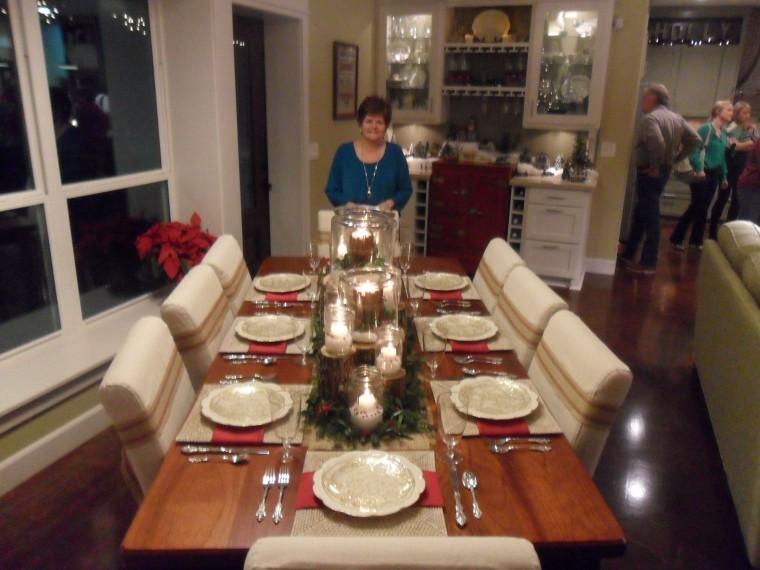 Nature-inspired centerpiece
Brookhollow Elementary teacher Margaret Huggins stands at her holiday-decorated table with a center piece using parts of a fallen tree her son  Adam Huggins cut into different heights, mason jars and larger glass hurricanes, rock salt, cinnamon sticks and candles.