Destructive toll of Bearing Fire apparent from aerial tour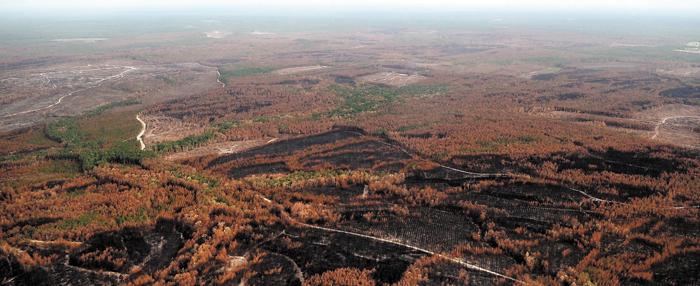 Bearing Fire
This wide-angle aerial photo shows the widespread devastation of the Bearing Fire, the largest wildfire in East Texas history. The blaze spanned more than 20,000 acres.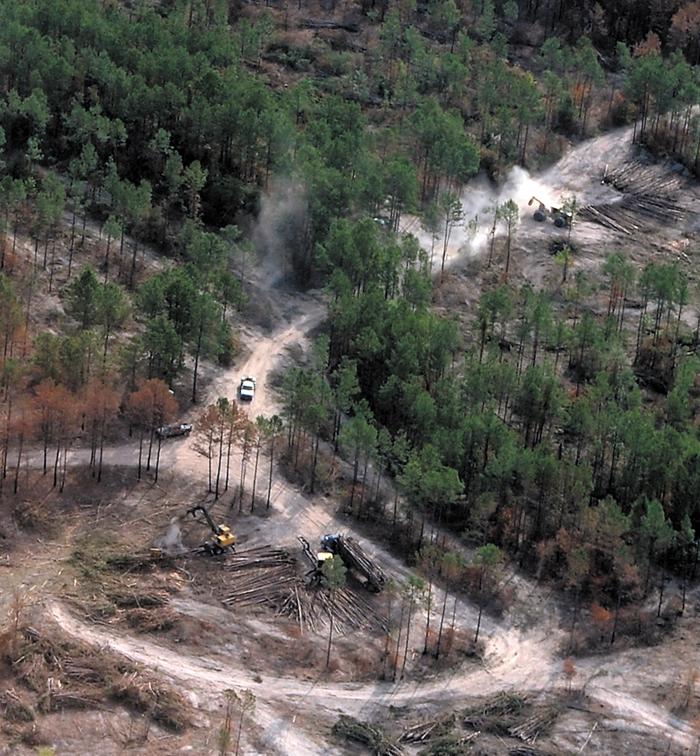 Bearing Fire
Crews work to salvage timber damaged by the fire. It is crucial to harvest it quickly before it loses its value with deterioration, according to Texas Forest Service officials.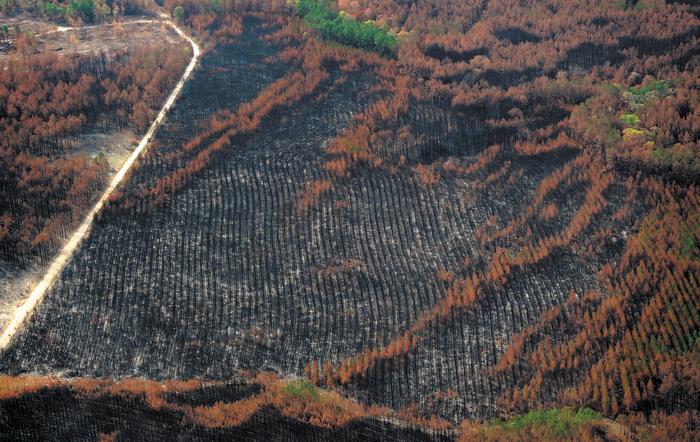 Bearing Fire
This photo demonstrates why the inside of the perimeter of the blaze is called a fire mosaic. A mixture of trees — some charred black, some brown and even some green — dot the landscape.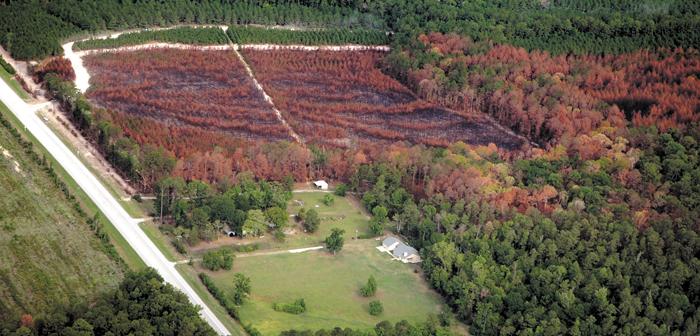 Bearing Fire
From the air it is obvious how close this home came to destruction. Homes in this area were likely evacuated in the first week of the fire.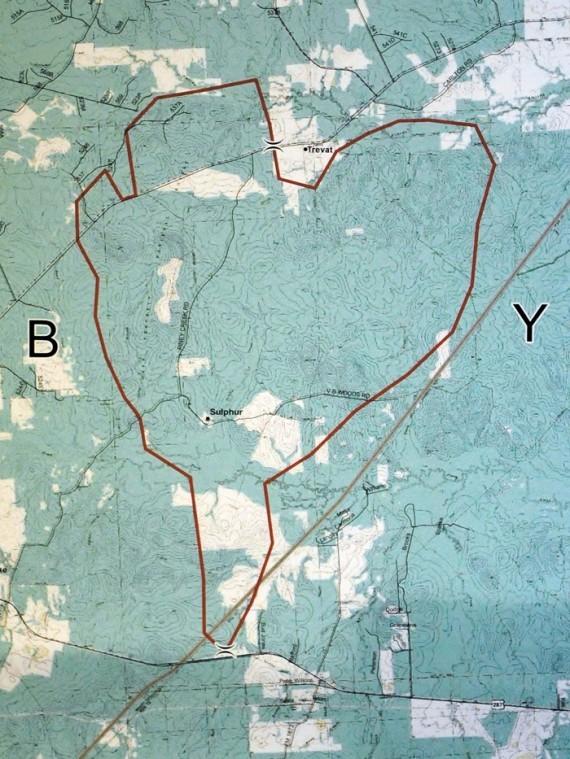 Bearing Fire
This photo of the Bearing Fire map shows its heart shape. From the air the heart shape was apparent.