Texas Roadhouse might be coming to Lufkin.
The restaurant has three managerial positions currently listed in Lufkin on their website: restaurant manager, kitchen manager and service manager.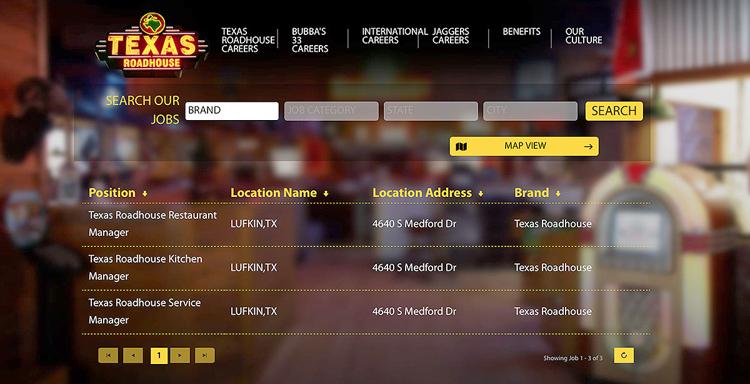 The address listed is 4640 S. Medford Drive. However, Lufkin Engineering Services Office Manager Rosie Maldonado said there has been no building permit issued for that address.
The Angelina County Tax Office and the Angelina County Appraisal District both could not find any record of that address. Jason Collins with the city of Lufkin Engineering Department issues new addresses within city limits, and he said 4640 S. Medford Drive does not exist.
"The map that they show when you search on Google is not correct," Collins said. "Everything that is addressed as an even number is going to be on the inside of the loop over on the mall side."
The International House of Pancakes' address is 4400 S. Medford Drive, and the Lufkin Mall's address is 4600 with suite numbers. That would mean 4640 would have to be in the mall parking lot, Collins said.
"I assign the addresses for the city, and I have not assigned that number, so I was wondering that myself," Collins said.
Lufkin Mall Manager Mike Welborn said a restaurant is coming to the mall parking lot near entrance one and IHOP. However, he could not confirm if the restaurant would be Texas Roadhouse.
Attempts to reach Texas Roadhouse's corporate office were not successful.
Kent Taylor, chief executive officer of Texas Roadhouse Inc., said in a corporate press release that the company plans on opening at least 30 company restaurants, and franchise partners plan on opening eight additional restaurants.
"On the development front, our restaurant pipeline is as strong as it has ever been," Taylor said. "As we head into 2020, we are excited about the growth opportunities and the strength of our business."
The press release stated the company's 2019 third quarter comparable restaurant sales increased 4.4% at company restaurants and 3.2% at domestic franchise restaurants. The year-to-date sales increased 4.8% at company restaurants and 4.0% at franchise restaurants.
"We are pleased to deliver a solid quarter of results driven by improved restaurant margins and comparable restaurant sales growth of 4.4%," Taylor said. "Our operators continue to execute on our core strategy of getting guests in the door and providing a legendary experience."