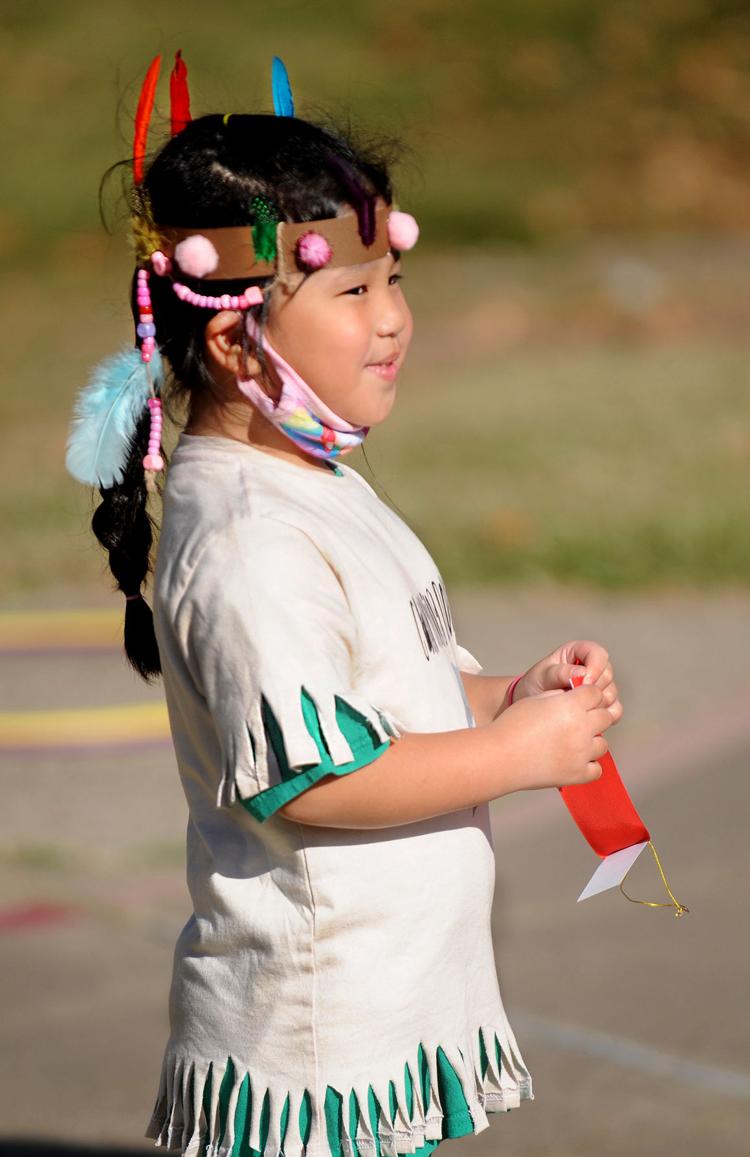 The annual St. Patrick Catholic School Turkey Run kicked off Thursday morning, and sneakers went flying as students from pre-K to eighth grade took off.
The event was a little different than the average year, but interim principal Lourdes McKay said they were all there to have a great time.
"Last year and the year before, we did it and they would have a big gathering in the cafeteria and parents would bring dishes and we'd serve the kids and we'd give thanks together," she said. "This year because of COVID it's totally different.
"We're having the competition because it's outside, they're wearing their masks ... This year we did the preschool first and then from third grade all the way to middle school."
The event was different, but it still allowed the kids to run and have some freedom from the classroom, and they were able to livestream on social media and maintain some connection with their families.
"We're using social media the best we can to still have that connection that is so important from school, the community, the parents," McKay said.
In the preschool races, four winners were chosen, and they happened to be two sets of brothers.
Four-year-old Jonas and 6-year-old Oliver Ali and 3-year-old Asher and 5-year-old Crew Clark took the win for their classes, winning their families two turkeys.
They said it was cool that they won, and they loved the race. Jonas said he fell, but he stood right back up again and ran.
"I like to run," Oliver said.
"Me too," Crew said.
"And me, too," Asher said.
Oliver said his love for running probably comes from his love for soccer. Oliver and Jonas' parents also are professors in athletics at Stephen F. Austin State University, so it might be in their genes, McKay said with a laugh.
They all said their families are going to be happy about taking home two turkeys.
"I'm gonna cook the turkey," Crew said proudly.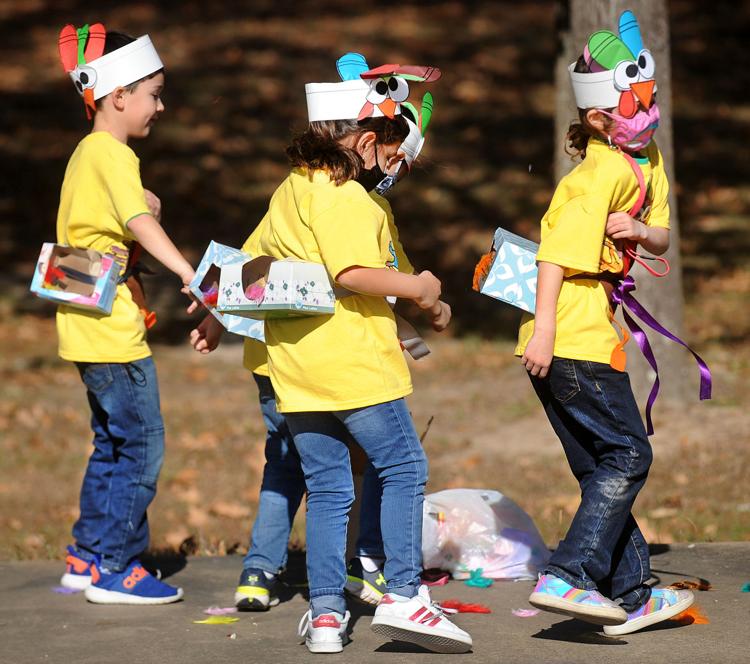 Each class had a different theme from turkeys to pilgrims to Indians and beyond. They raced, they played games and, of course, they collected candy.
"Shake, shake, shake!" students shouted at the feather toss game as they attempted to shake feathers out of tissue boxes tied to their waists.
"You did it!" they would shout in encouragement when they would land a ring around a turkey leg or a ball into the turkey-shaped cardboard like stuffing.
Four-year-old Gabby Sy said her favorite part about the Turkey Run is running because, "You get to be fast!"
She said she loved the feathers game, and she liked playing games with her friends because, "You feel lonely without the friends."
She said she looked forward to Thanksgiving break and eating turkey with family.