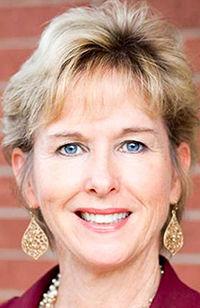 The Angelina County & Cities Health District reported an additional 31 cases of COVID-19, bringing the total in Angelina County — including the Rufus H. Duncan Geriatric Facility prison unit in Diboll — to 820.
The health district is reporting 507 positive tests with 225 estimated recoveries and nine deaths. The Southeast Texas Regional Advisory Council is reporting 13 confirmed cases in general isolation with two in the Intensive Care Unit. They also suspect two people to be in general isolation.
The Duncan Unit is reporting 270 offender cases and 43 employee cases, according to information from the Texas Department of Criminal Justice. Of the offender cases, 81 are active and 189 are recovered. Of the employee cases, 28 are active while 15 have recovered.
The Duncan Unit is reporting eight coronavirus-related deaths as of Monday. There are 205 offenders on medical restriction and 98 in medical isolation.
Three more people have died from complications related to COVID-19 in Angelina County, bringing the county's total number of deaths to nine, according to the Angelina County & Cities Health District.
The individuals had been hospitalized and died from complications associated with the disease, according to an email from health district administrator Sharon Shaw. The three who died were 53, 60 and 63 years old.
"Our sincere condolences are extended to the families, friends and loved ones," the email states. "Please continue to be diligent in following the (Centers for Disease Control and Prevention) recommendations for social distancing, wearing a mask when around anyone not in your immediate household, monitor your health at all times and do not go to work or other places when feeling ill."
As of Saturday, Nacogdoches County reported an additional 16 new cases, bringing the total cases to 375, with 288 estimated recoveries and 24 deaths.
The health district also reported 121 positive tests in Polk County with 42 estimated recoveries and 105 positive tests with 34 recoveries and seven deaths in San Augustine County.
As of Tuesday evening, the state was reporting 159,986 cases, 2,424 fatalities and an estimated 84,818 recoveries leaving 72,744 estimated active cases.