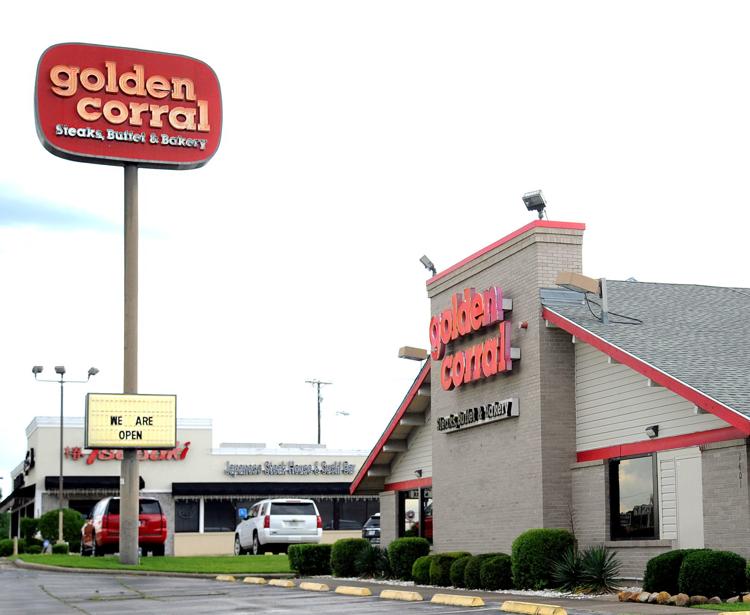 The Lufkin Golden Corral Buffet & Grill is continuing operations after the corporate chain closed all 35 company-owned stores and furloughed 2,290 employees in March.
Assistant Manager Bibi Escobedo said the Lufkin store is a franchise, meaning the store is owned and operated by an individual, but it still must pay a certain amount to the corporation and follow certain guidelines.
An article by Restaurant Business Online said the furloughed employees were informed about the closures through a virtual town hall-style meeting with corporate officers. The company promised to provide food assistance for the employees and help in seeking unemployment benefits.
"It is truly an emotional and challenging time for our country," Golden Corral CEO Lance Trenary said during the meeting. "The realities of the current situation have forced us to make difficult decisions."
The Lufkin store reopened on May 1, following guidelines from the government and from the Golden Corral corporation. The corporation guidelines include limiting seating with social distancing and serving customers instead of allowing customers to serve themselves.
"It's still all you can eat, but instead of guests serving themselves, we have to serve everybody," Escobedo said.
Currently the restaurant is open with temporary hours from 11 a.m. to 8 p.m. Escobedo said it hasn't been that busy, but it has been wonderful to see their regular customers again.
"The experience is so different, but a lot of the customers are happy that we're doing this and that we're open because we have a lot of seniors who have been coming for years," she said. "They're close to us, and they've been home for all the seven weeks we were closed, so a lot of people are happy that we're open even if they have to follow the new guidelines for right now."
The experience is more than just fulfilling the need for food; it's also about loving people, she said.