The Angelina County & Cities Health District said a majority of the county's positive COVID-19, coronavirus cases confirmed on Monday came from Pilgrim's Pride.
Angelina County Judge Don Lymbery told county commissioners during Tuesday's meeting that all but one of the 10 new positive cases came from one location. He also told commissioners that the county is behind the peak of COVID-19 cases but that the situation could be getting worse.
As the commissioners debated whether to allow county employees to return to their regular schedules and offices, Pct. 4 County Commissioner Bobby Cheshire asked Lymbery what he was seeing in talks with the governor's office.
"Everything from the governor, and what we're seeing from across the state seems to be letting off. Not here in Angelina County. We've had a bunch, and it's all been from one bad actor," Lymbery said.
"What's happened is, East Texas, we're either ahead or behind the rest of the state usually. In this case, because our citizens have been just absolutely, phenomenally great with social distancing — they have really been good — because of that, the infection rate is behind the rest of the state."
However, he said that the increase in positive cases from 36 to 46 people on Monday was expected and it came from one location — Pilgrim's Pride.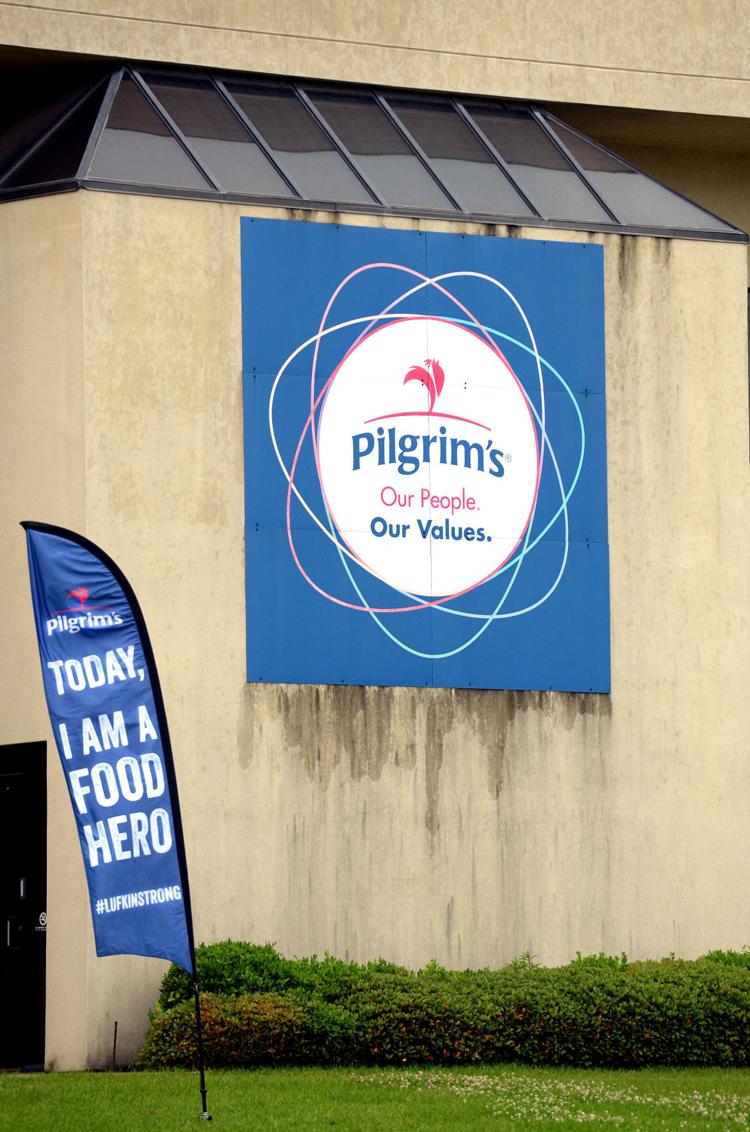 "We have been expecting it," Lymbery said. "And because of that, there is going to be an increase. And the governor said this. We're expecting an increase."
Cheshire said he knows of a few dozen health care workers getting sick.
Lymbery then told commissioners about a task force from the governor's office that is coming around to each of the different counties. He said the task force has been to surrounding counties, but that he can't tell anyone when they'll come to Angelina County.
"But I can tell you, very quickly, that we're going to be releasing that (information) and health care workers are going to be the very first ones that are tested, no questions," Lymbery said. "Whether they're sick or not. They're going to be tested. Because you're right. … We've got to maintain their health."
Pct. 2 County Commissioner Kermit Kennedy clarified this statement with the judge, asking if that means testing will increase in Angelina County, to which Lymbery said, "Yes, almost immediately."
After some debate, commissioners agreed to allow department supervisors to decide when county employees return to their offices and full-time hours.
Lymbery said the county has as much personal protection equipment as he believes the employees will need to conduct business safely, but that working at the office should be considered on a person-by-person basis by their direct supervisor.
In other business, commissioners:
■ Designated sponsors who are authorized to represent the county in administering approvals and disapprovals for the Angelina County Airport's game fence project, as required. This, and subsequent documents, will be submitted to the Texas Department of Transportation.
■ Certified project funds for the game fence project and submitted a document to TxDOT.
■ Designated a sponsor consultant selection committee and submitted a document to TxDOT.
■ Approved the final plat of the Davlin Addition in Precinct 4.
■ Approved a request by Pct. 1 Constable Tom Selman to apply for a grant for radio equipment funding from the U.S. Department of Justice.
■ Approved the monthly treasurer's report for March 2020.
■ Added U-Bank to the approved investors list.
■ Terminated the current disposal rates contract between the Angelina County Waste Management Center and the city of Lufkin.
■ Approved the purchase of furniture for $13,893.74, taken out of the contingency fund, for newly constructed offices to be occupied by the district attorney's staff. Lymbery opposed this motion.
■ Approved a budget transfer for the Angelina County Landfill, $71,773.80 from the fund balance to capital outlay.