The Gulf Coast Regional Blood Center blood bank, which funds the East Texas Blood Bank, is in dire need of donations with less than a one-day supply to meet the needs of hospitals in the communities it serves.
"We are less than a one-day supply of blood on our shelves," said Theresa Pina, vice president of operations at The Blood Center. "The COVID-19 pandemic continues to disrupt our community, and we are in critical need of blood donors as businesses and schools remain closed, fewer people are going to work and hospitals are opening back up to elective surgeries."
Tamara Billiot, regional manager of operations, said the East Texas Blood Center is feeling the need alongside the Gulf Coast Regional Blood Center because they rely on the same supply.
When the centers made a cry for help in early March when the pandemic first hit, the community responded in full force, filling the shelves, she said.
"When this first started happening, we had a lot of donors come in all at once, so we built up our supply, which was awesome because it allowed us to taper off for a few weeks and practice social distancing and not draw donors for a few weeks," Billiot said. "But now that blood has been used, and we need to ramp up again."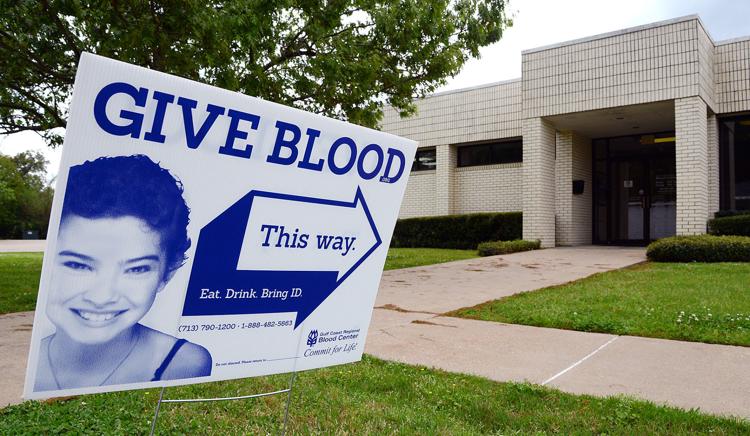 Blood centers need consistent donations to be able to sustain their supply, especially now that hospitals are allowed to once again perform elective surgeries.
The East Texas region needs about 1,500 units per month to supply its hospitals. Billiot said a single person's donation supply is different, but an average donor can save up to three lives per donation.
The goal is to collect about 50 units per day, and Billiot said the best way to help would be to set up an appointment. Procedures have been put into place to protect donors during the pandemic, she said.
Centers typically collect most of their supply through mobile sites at businesses, colleges and high schools, especially in East Texas. With most colleges and high schools and many businesses still closed, mobile units are difficult or impossible.
For more information about donating or setting up an appointment, visit giveblood.org or call 560-3054.