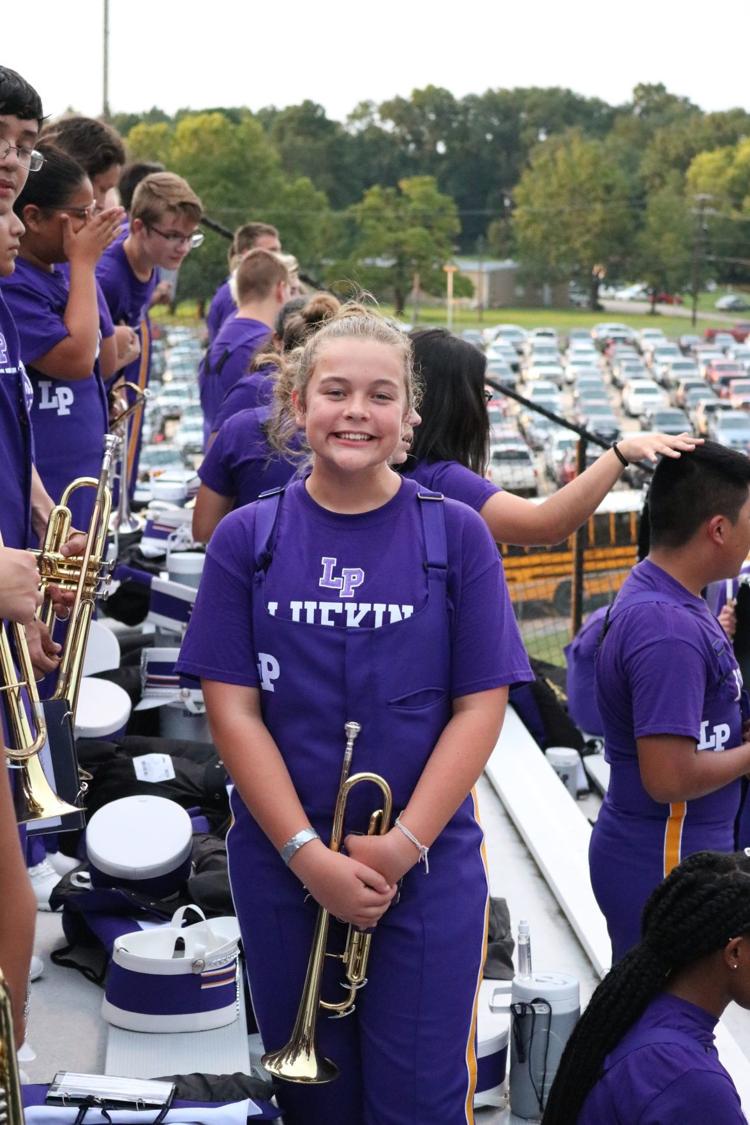 The COVID-19 pandemic has caused events and programs globally to halt or alter, resulting in disappointment and frustration. However, one Lufkin High School student benefited from the changes made to one camp over the summer.
Kassidy Knapp has played trumpet in her school band since middle school, and she has always had her eye set on the University of Kentucky. Each summer, the college hosts a trumpet camp, but Kassidy has never had the opportunity to attend because the camp cost upwards of $500.
With the risks presented by the pandemic, the camp moved to virtual, making the cost reduce significantly because students would not require lodging or food throughout the week.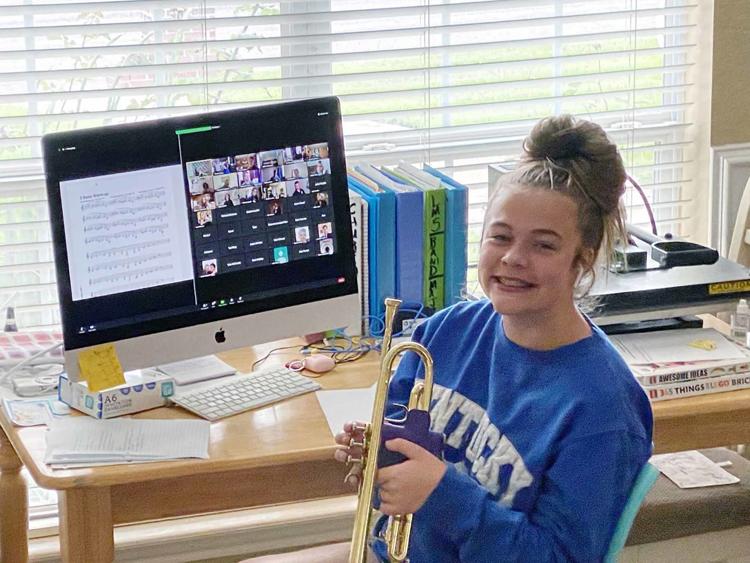 Kassidy was one of only five high school students who attended the camp, which she said was cool because the things that were being taught applied to everyone and were easy to understand and apply.
"It was pretty wack because I'm only 15 playing in a room full of like world-renowned professional trumpet players and people who are 10 years older or even twice my age, and we're all working on the same stuff," Kassidy said.
"I even started forwarding one of my friends who also plays trumpet — it's been like neck and neck between us for the past three years — I started forwarding some of the documents they were sending out to him because I was like, 'You've got to see this, this is insane!'" she said.
The camp had several featured artists from around the world as teachers — Caleb Hudson of the Canadian Brass and University of North Texas; international soloist John Foster of Sydney, Australia; international soloist Vince DiMartino of the Centre College Emeritus in the United Kingdom; and Robert Sullivan, principal trumpet of the Cincinnati Symphony Orchestra.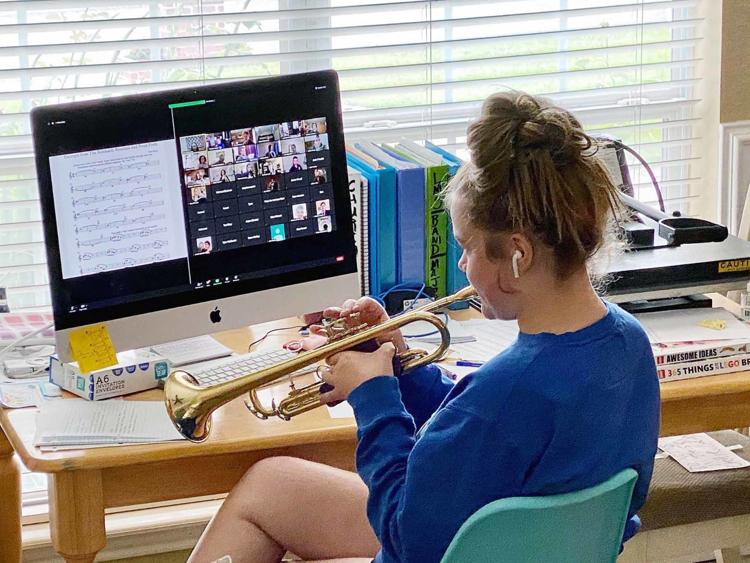 "Vince DiMartino and John (Foster) did the Sound the Trumpets presentation, and they both got all the trumpets they owned (including a didgeridoo)," Kassidy said. "It was like 6 in the morning in Australia, and he woke up his wife and got sent to the back porch. It was very interesting."
The Canadian Brass members taught them how to use audio/visual technology to their advantages as musicians and how to make it affordable.
Jason Dovel, the institute director of the University of Kentucky, taught a good bit on anatomy and physiology and what happens when a musician plays.
"It was very interesting," Kassidy said. "There were a lot of muscle pictures and they were kind of hard to follow."
Every day, the students would start with a warm-up, and they would practice different techniques. Then they could pick among three different Zoom rooms with classes going.
"Each day had a different choice," she said. "Then they gave you lunch breaks, and that was really cool because you could hang out on the Zoom and get to know the people."
The camp wasn't always serious, either. There were many moments when Kassidy found herself laughing and joking with her fellow campers, even though they were only interacting through video chat.
At one point, they were learning about breathing techniques, and Kassidy said the instructor had all 70 students stand up and try the breathing out together, which she described as hilarious.
Kassidy said her family has always been musically inclined. She worked with her grandmother in the third through fifth grade learning to play hand chimes and hand bells at church, and she recently learned that her father also played the trumpet in high school.
"We always had little random musical instruments around our house, so music has been a big part of my career as a whole," she said. "I wanted to do band in sixth grade because I loved music. I picked trumpet because it looked cool, and it sounded like it was going to be an interesting ride."
Overall, she said she enjoyed the experience. There were some disadvantages to the virtual camp, like the instructors having a hard time fully critiquing students because they couldn't see the students' techniques in their faces.
However, the camp was easier to navigate because she didn't have to learn the layout of a campus, she was free to get to know students at lunch, and no one could hear when she messed up in warm-ups.
"It's pretty hard to get lost on a Zoom call," she joked.