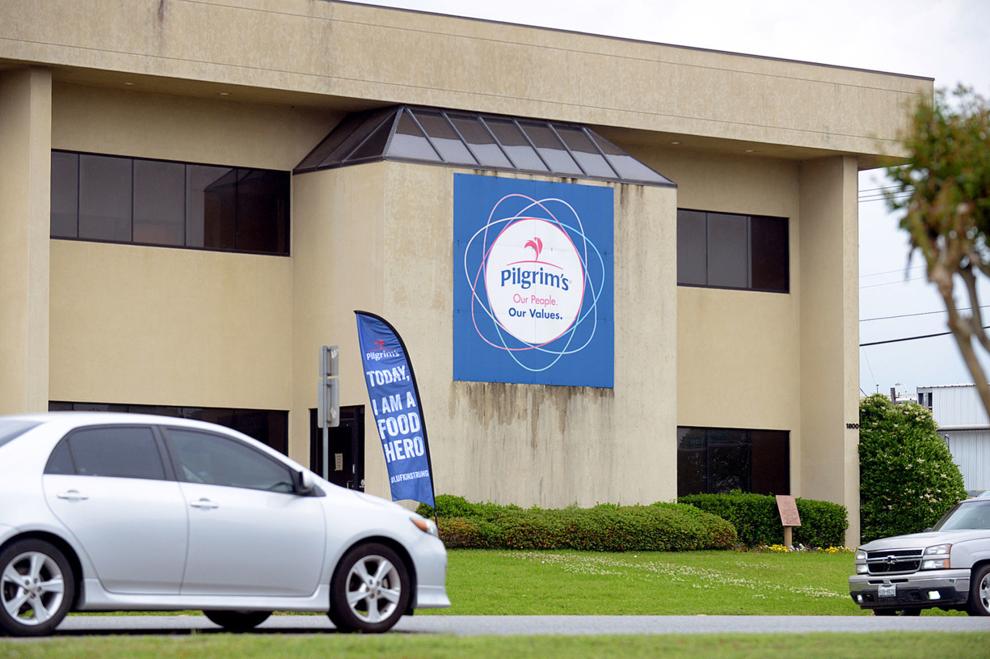 The Lufkin Pilgrim's Pride plant will remain open and operational even though 50 of the 107 confirmed cases of COVID-19 in Angelina County work for the company.
The county's one COVID-19 death also was Pilgrim's Pride employee Maria Hernandez, 63, of Lufkin.
"We will not operate a facility if we do not believe it is safe, and we are doing all we can to prevent this virus from entering our facility," Nikki Richardson, a corporate communications officer for JBS USA and Pilgrim's, said. "The health and safety of our team members providing food for us all during this unprecedented time remains our highest priority."
On Friday morning, Hernandez was found cold and not breathing on the floor of her Lufkin home.
She began experiencing symptoms on April 25, her family told Lufkin police officers. She was tested on May 4 and was notified that she was positive two days ago. She was treating the virus with over-the-counter medication.
Someone she knew stopped by to check in on her after she'd failed to answer phone calls. They broke into her home through a window when she failed to answer the door.
Because police knew her address contained a positive case, first responders were able to respond using hazard protocols. Detectives, officers and paramedics outfitted in HAZMAT gear investigated the unattended death. They didn't find her death to be suspicious, according to a press release from the Lufkin Police Department.
"This woman's passing reminds us of the serious consequences of COVID-19," Gerald Williamson, Lufkin's director of public safety, said. "While our economy has been ordered open by the state, the responsibility to do everything we can to minimize the spread of this disease remains on us.
"Please stay vigilant with personal hygiene and social distancing, wear a mask in public and take extra precautions if you are at high risk. Please keep her family, friends and co-workers in your thoughts and prayers."
Richardson, on behalf of Pilgrim's, expressed sadness at the loss of the company's "longtime and faithful team member" and offered support to the family during this time.
"We share their anguish," she said. "Our sympathies go out to everyone who has been impacted by this common enemy we all face."
Health district administrator Sharon Shaw echoed Williamson's sentiment and offered her condolences to the Hernandez's family and friends.
City manager Keith Wright said the city is always concerned about someone's death, but especially one related to COVID-19. However, he said the problem Pilgrim's is facing is not abnormal — a lot of meatpacking plants across the country are facing the same struggles.
"We're not the only ones experiencing it; it's the same thing at Tyson in Center," he said. "Pilgrim's has made some adjustments and the health district is working with them to minimize that. Since the outbreak, they've been dealing with improvements."
Several employees believe Pilgrim's measures were too little, too late.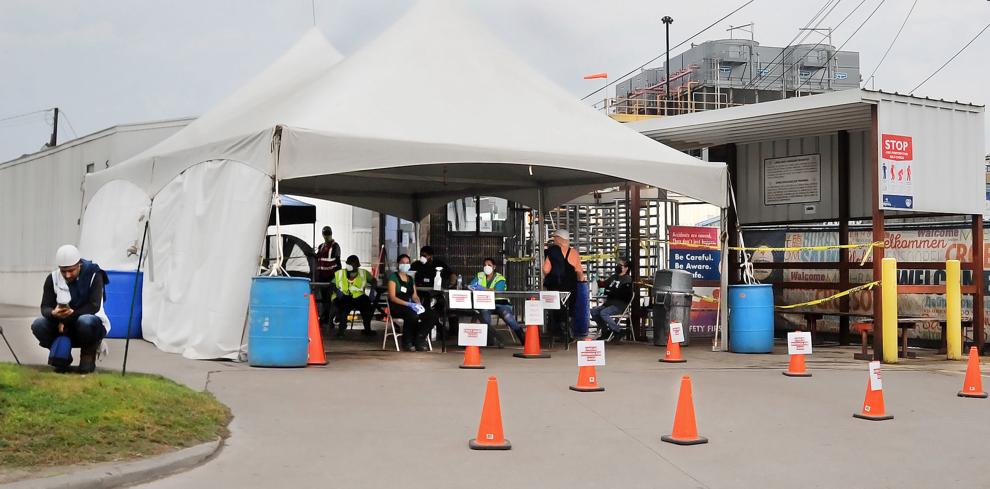 "It could've been prevented if they cracked down earlier," an email from Jane Doe read.
The Lufkin Daily News granted Doe and Donna Moe anonymity due to fears of repercussions for speaking out against the company.
Employees still walked through turnstiles, without masks or dividers, for about two weeks after the first positive cases began popping up in Angelina County, Doe said.
"They don't even take temperatures correctly," she said. "They're telling us that our compensation for working during this is the boxes of chicken and T-shirts they're giving us. None of us are asking for that. People on unemployment are making more money than us right now and now (Pilgrim's is) talking about cutting our hours."
Doe watched as coworkers were threatened with losing their jobs if they left because they were out of the points needed to take time off. They've stopped approving employee's requests for leave, even though employees are guaranteed five personal days, she said.
Moe said they've also refused to allow people to take a leave of absence to attempt to avoid the virus. Moe is currently waiting on results for her COVID-19 test, she said.
"They say to tell your supervisor if you feel sick or have any of the symptoms, but when you do, the supervisor keeps you from going to the nurse," Moe said. "They don't have us change our PPEs or anything. They are even working us for more hours. They in return threaten you with insubordination if you refuse to go into the shipping and labeling department."
Doe said several of her friends who have kids have quit because they didn't want to bring the virus home to their families. But as more quit, even more are sent to shipping and labeling, the department both employees called the coronavirus epicenter at the plant.
"Everyone is exhausted and they're working us to the bone because evidently chicken is more important than our health," she said.
Tyson and Sandersons Farms have shut down plants for weeks, Doe said. But while the virus is spreading at Pilgrim's, the business won't shut down for even 48 hours to deep clean, she said.
"Instead, other plants have been sending us their chicken to pack because they're either shut down or missing too many employees," she said. "Meanwhile, we're barely making it on our own with the small amount of employees we do have."
On top of this, the city is unable to shut the plant down because of the Defense Production Act President Donald Trump enacted, which classifies meat processing as critical infrastructure.
"Even with just the governor's order, the cities are out,"  Wright said. "What (Gov. Greg Abbott) said (in his most recent order) is that his order supersedes anything in any city. We can't come in and do an order contrary to the state government, let alone what was issued by the president."
Trump's decision was made to prevent a shortage of chicken, pork and beef on supermarket shelves, according to an Associated Press story.
The shortages have already begun, as dozens of plants across the U.S. shut down amid concerns of spreading the virus through employees, the New York Times reported on May 5.
"I don't know if (Pilgrim's shutting down) would have a great impact on the community," Wright said. "But they're a private corporation, it's up to them to make those decisions. It wouldn't hurt to do that. But that's up to them."