The city of Lufkin issued a directive encouraging citizens to wear masks and requiring businesses to post signs requiring anyone over the age of 10 to wear some form of face covering over their nose and mouth in late June.
Local grocers and retailers have begun releasing statements on new policies to effectively uphold the city's directive and Gov. Greg Abbott's emergency order for all citizens to wear masks while in public places where social distancing is not possible.
The Lufkin Walmart will now be requiring face masks in line with local and state orders and is reducing the number of entrances and exits to the store.
In a Facebook post Wednesday, the business said the doors at the grocery section will be the only entrance or exit until further notice.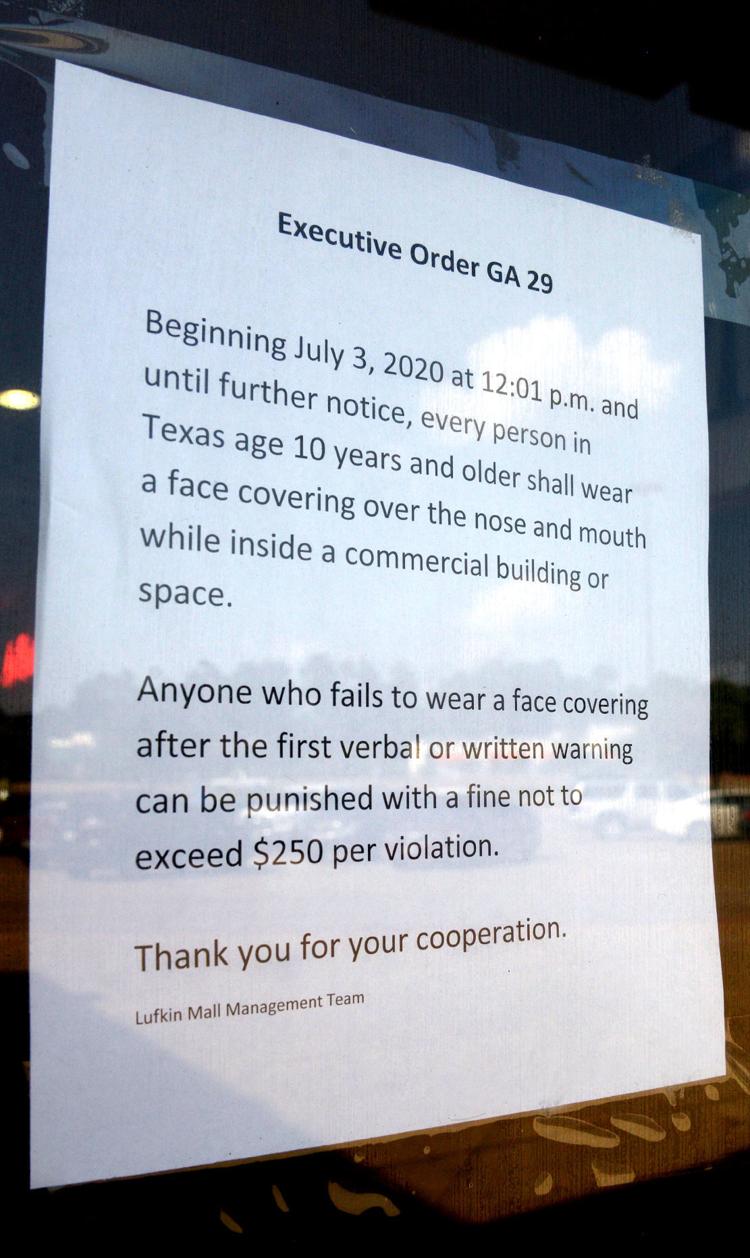 "To better protect our customer, we will continue to utilize the queue line at our entrance to better serve the 6' Social Distancing regulations," the post said.
The parking lot of Lufkin's Walmart seemed more empty than usual Wednesday afternoon, and the Sam's Club next door had several lanes dedicated to curbside pick-up. Customers in masks carted groceries to and from their vehicles.
As she was leaving Walmart, shopper Pat Scogin said she did not mind the mandated mask order and she thought most everyone she came in contact with was complying. She said she did not feel as though being forced to wear a mask was a violation of her rights.
"Why should it be when it saves a life?" Scogin asked.
Gloria Purser said she hates the mask order, but she didn't feel as though it was a violation of her rights.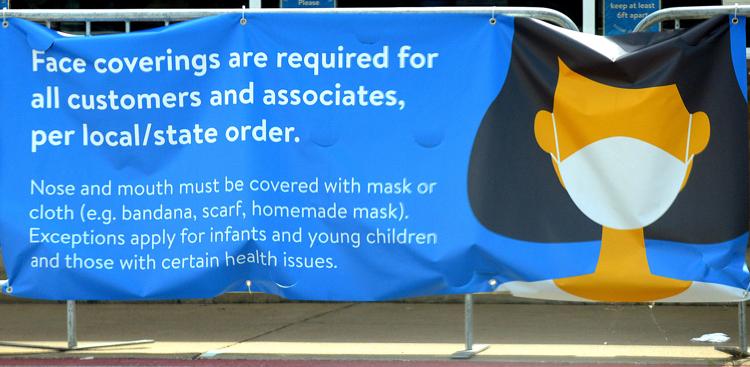 "You can't breathe in the store, especially during the heat, but it is what it is," Purser said. "If I can get away with it, I don't wear it. If I'm going to get it, I'm going to get it, but I stay in most of the time."
Brookshire Brothers has been communicating with all their stores statewide about Abbott's orders, said Sally Alvis, Brookshire Brothers' senior director of marketing and public relations. They've set up signage, billboards and are posting on social media to encourage visitors to wear masks.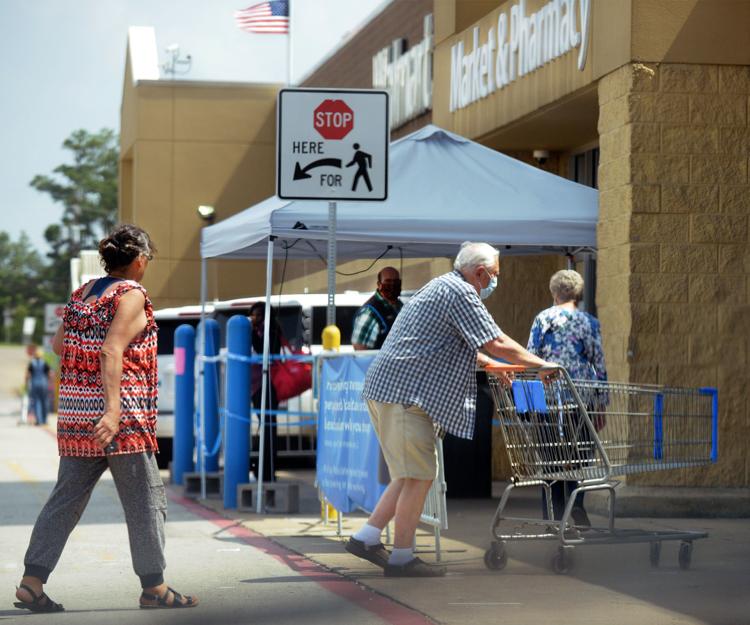 Additionally, they have a statement recorded that plays over the store's loudspeaker system.
They ask that customers over the age of 10 not enter the building without some form of face covering or if that person has any symptoms.
The Lufkin Lowe's Home Improvement has been encouraging customers to wear masks and all of their employees are supposed to wear masks, a store representative said. Otherwise, they're just encouraging customers to follow guidelines but not refusing service to those who do not.
Mike Welborn, general manager of the Lufkin Mall, said the mall and all its stores are implementing guidelines to follow the governor's orders. They are posting the appropriate signage requiring masks and have continued to provide additional sanitation.
"We come in early, we leave late at night, we're keeping it clean," Welborn said. "We're following exactly what Executive Order 29 says — we're requiring signage and giving out warnings with our security personnel to put on masks."
Welborn said they understand some people are going to leave and said that was their call. He also said the majority of individual stores are requiring higher standards.