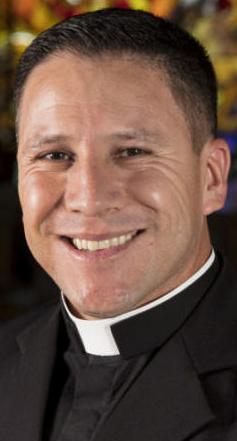 Public celebration of Mass was set to resume Monday at Catholic churches around Nacogdoches County after a priest who was exposed to the coronavirus at a funeral tested negative and has shown no symptoms.
"This is great news. We are resuming our normal sacramental schedule starting this evening," the Rev. George Elliott, pastor of Sacred Heart Catholic Church, said in an email to parishioners.
Mass was suspended at the five Catholic churches in the county last week after the Rev. Hector Arvizu was exposed to the coronavirus while celebrating a funeral Thursday at Sacred Heart.
Elliott said family members of the deceased went against advice from a funeral home and public health officials and attended the funeral despite knowing they had the virus.
Arvizu and Elliott were aware that the deceased had died of COVID-19, but said they were not told that those in attendance had also tested positive for the virus.
 "If you have any symptoms, have tested positive, or have been exposed to a positive, please stay at home for the safety of all those across Catholic Nacogdoches," George wrote Monday.
Bishop Joseph E. Strickland of the Catholic Diocese of Tyler suspended public celebration of Mass and attendance requirements in March. He allowed churches in the region to reopen on a limited basis in step with state guidelines but attendance requirements are still waived.
Recently, Strickland asked all clergy and parishioners to wear masks during public liturgy.
Catholic Nacogdoches consists of five churches — Sacred Heart, St. Mary's, Immaculate Conception, Our Lady of Guadalupe and Our Lady of Lourdes. About 10% of the county's population attend those five churches.