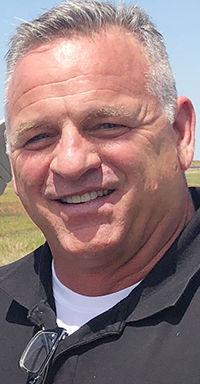 Angelina County Commissioners approved an order allowing them to raise the tax rate above the 3.5% limit set by the Texas Legislature in 2019 in light of the COVID-19 pandemic.
The Texas Property Tax Reform and Transparency Act of 2019, which capped revenue increases at 3.5%, was passed while being opposed by cities and counties across the state. However, a provision in the reform would allow local governments to raise taxes above the 3.5% voter approval rate and set the threshold at 8% — which was the cap used until 2020.
"Section 26.04 C-1 of the tax code provides that a taxing entity located in an area declared a disaster may direct that the voter approval tax rate be calculated in the manner provided for a special taxing unit," County Judge Don Lymbery read from the county order. "Now, therefore it is ordered and decreed that the voter approval tax rate shall be calculated in the manner provided for a special taxing unit at 8 percent ... "
Passing this order means commissioners can raise taxes enough to generate up to 8% more in revenue than in 2019. However, no commissioner has expressed interest in taking it that far.
"The chance to go to 8 percent does not mean that we're going to 8 percent," Lymbery said. "All this means is that we're going to the point that we have to go to take care of county business this year (without triggering an election) because of what's going on in our area."
The county will be unable to balance a budget with the 3.5% revenue cap, Lymbery said. The minimum amount to balance a budget just barely passes that 3.5% revenue cap, he said. They're considering a tax rate of 44 cents per $100 valuation (.44212), which is half a cent higher than the 43 cents per $100 valuation (.43712) approved for 2020.
Just because they're considering this rate at the moment does not mean it is approved or set, he said. There is still wiggle room as commissioners continue with their budget discussions.
Pct. 1 Commissioner Greg Harrison voted against the order. He said the county hasn't set the budget and there are still things for them to cut to get the budget in a better place.
The county will still hold at least one public hearing, if not two, regarding the budget. The official proposed budget is set to be released by Friday.
During the public hearing, local business owner Mark Dunn spoke against a rate increase as he had in previous county meetings.
"I've stood up here now four times and talked about the budget," he said. "We had a budget passed, which would help everybody out, and here we've come back and from what I'm hearing in the press $1.2 million was not accounted for and now we have to go back and cut the budget that was approved."
Commissioners could not address Dunn's comments during the public forum.
However, the 2021 budget hasn't been approved; that's what commissioners currently are working on. In addition, the "unaccounted for" $1.2 million was in the budget but wasn't properly allocated, county auditor Janice Cordray said.
When she realized the mistake, Cordray allocated the money to its rightful place. This required her and Lymbery to adjust their budget draft to reflect those changes.
''We are not missing any money,'' she said.
"I'm sick as (expletive) of it and I'm not going to take anymore, that's how I feel," Dunn said. "I pay taxes through the nose on everything that I have. I'm fair about it. I only ask you gentlemen to consider what everybody else is against, in your constituency, by taking out $6.2 million worth of road material that's not going to be in your budget, my question is where in the world is that money going to?"
The tax note Dunn is referring to is the $5.88 million obligated to capital spending on road improvements. It's going toward road materials over the next three years. The total note will be $6.3 million, which includes business costs and interest, county treasurer Jill Brewer told The Lufkin Daily News in June.
"Boys, these are tough times," Dunn said. "You're proposing a tax increase because of a supposed emergency. The only emergency we have is that people are out of work, people are falling short on their paychecks, they don't have more money to pay for taxes.
"So account for what you've got in your budget and consider not taking out the loan. Fall back on your materials, pull back on what you're doing to make the best you can with what you've got. That's what happens in my business."
The COVID-19 pandemic has killed 655,300 people worldwide as of Tuesday. In the U.S. 148,298 had been killed as of Tuesday. Beyond the human toll, the response to the virus has impacted millions of jobs and caused a national economic downturn that is, in turn, impacting Angelina County.
"I'm here to encourage you, not throw rocks at you," Dunn said. "Gentlemen, you've got a tough job ahead of you and you need to consider these things just like if it was your own money. If I had one-twentieth of my money go missing, I'd be upset. I'd be looking everywhere under every rock for every penny."
The county is not missing one-twentieth of its money, Cordray said.
In other business, commissioners approved:
■ A location change for early voting only from the Angelina County Courthouse Annex to the city of Lufkin Parks & Recreation Building; early voting and Election Day from the Huntington Civic Center to the First Baptist Church Family Life Center in Huntington; early voting and Election Day from the Diboll City Hall to the Lottie & Arthur Temple Civic Center; early voting and Election Day from the Old Zavalla City Hall to the Zavalla First Baptist Church.
■ A $337,664 county transportation infrastructure grant from the Texas Department of Transportation.
■ The county share of the monthly premium cost for the Angelina County Health Insurance.
■ The imposition of an optional fee for 2021 from the Texas Department of Motor Vehicles.
■ The renewal of the general liability insurance plan for the Angelina County Airport dwellings, but rejected additional terrorism coverage.
■ The Angelina County clerk's plan for the preservation and restoration of county clerk archives, after a public hearing. Michael G. Parker spoke in support of this item during the public forum.
■ The Angelina County district clerk's plan for archiving and restoring historical record books, after a public hearing, and authorizing a collection fee of no more than $10 per filing.
■ The final plat of Water Well Road in the Davidson Road Subdivision No. 2 in Precinct 3.
■ The June 2020 treasurer's report.
■ Harrison's request to step down from serving on the Expo Board and the position of judge pro-tem and nominated Pct. 4 Commissioner Bobby Cheshire to fill both positions.
The commissioners also approved budget transfers of:
■ $1,500 from training personnel to capital outlay for the auditor's office.
■ $10,495.23 from the fund balance to hard top roads for precinct 1.