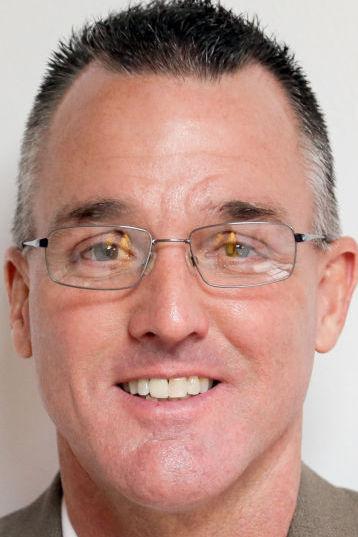 Hudson ISD and Huntington ISD have released preliminary plans regarding district operations during the COVID-19 pandemic.
When the pandemic started, superintendents were making decisions whether or not to reopen after spring break. Every school in Angelina County decided to remain closed and attempted to figure out how to continue offering instruction from a distance.
A statewide order of closure was eventually issued. However, some school administrators expressed frustration at the state's lack of guidance.
In a similar fashion, Gov. Greg Abbott announced on a June 18 conference call with lawmakers that students would return to school in the fall. But other than a statement from TEA saying school districts would not be required to mandate students wear masks or test them for symptoms of the virus, there little else said.
Districts have been working on plans of action for the next school year for weeks, but many administrators were hoping on more guidance to help.
"Hudson ISD staff are working on plans for next year, as the health crisis in Texas is changing daily," a statement from Hudson Superintendent Donny Webb said. "Each week, Texas superintendents engage in meetings with Mike Morath, Texas education commissioner, to obtain guidance on school operations. We were hoping to hear much more information yesterday (Tuesday) regarding 'what school will look like' for on-campus classes. Unfortunately, the recent health changes in Texas have, yet again, delayed this very important guidance needed."
Though it may change prior to school starting, Webb detailed what administration knows now and plans for the future, including Hudson ISD's start date of Aug. 17 and the expectation that the state will be sending personal protective equipment to all districts before the start of school.
"We understand that some parents/students may not feel comfortable returning to school in a face-to-face, on-campus instructional model," Webb said. "The Texas Education Agency is allowing flexibility for parents to choose whether or not to send their (children) to school or to participate in 'home-based' online instruction. Therefore, Hudson ISD will be offering both modes of instruction."
He described two formats of remote learning could be offered. Synchronous Instruction was described as "live" interactive classroom instruction limited to students in third-12th grade, with a minimum number of minutes of active computer time for students to be counted in attendance.
Asynchronous Instruction would not require all participants to be virtually present at the same time to offer self-paced online courses with intermittent teacher instruction, pre-assigned work with formative assessments and watching prerecorded videos of instruction with guided support.
Daily progress and communication would still be monitored with students who chose Asynchronous Instruction, and grading of coursework for both methods would mirror on-campus grading policies. They also would both require homes to have sufficient technology to support the daily activities, including the possibility that multiple children would need to be online at the same time.
"Many parents are ready for 'normal' operations to begin, but we know that some have concerns about sending their (children) to school," Webb's statement reads. "PPEs will certainly be 'allowable' but at this time not required by all (per state guidelines). Hudson ISD must have some input from parents regarding their plans for student instruction. Again, we do not have clear guidance from the Texas Education Agency on exactly what on-campus instruction should look like."
The statement said all parents must access the district website at hudsonisd.org to complete the required survey so the district has input for planning purposes, class size balancing and "other critical decisions." The survey went live Thursday afternoon.
"Our goal is to ensure that all instruction (remote or on-campus) is delivered as effectively as possible. We cannot allow this public health crisis to become a generational education crisis," Webb said. "Although many have differing opinions, the Texas Education Agency did say that students will be required to take the state assessments this year."
Webb asked that parents or community members not "shoot the messenger" and said he understands there are many unanswered questions at this time.
"Our district staff are fielding questions/concerns from many perspectives," he said. "Decisions made will not make everyone happy. We must follow the guidance provided by our state officials."
In a statement released on Facebook Thursday morning, Huntington Superintendent David Flowers said the district is working diligently to provide a safe emotional and physical environment for students to learn and staff to work.
"The 2020-21 school year is just around the corner," he said. "The COVID-19 pandemic has changed many aspects of our school, community, state and country. HISD is planning to resume school safely and responsibly while 'juggling' all of the unknown and uncertain variables. In spite of these challenges, we are confident and excited: no fear in the new year!"
The first day of school is set for Aug. 13, and the district has begun implementing safety measures including:
Purchasing infrared body temperature detectors to screen incoming traffic with "high accuracy and effectiveness"
Purchasing automatic hand sanitizer stands to be placed throughout campuses
Purchasing a Clorox Total 360 System electrostatic sprayer for germ protection
Flowers said in the statement that there will be remote learning and in-building learning options, and the following would be provided to parents to help them "make the best choice for their student":
Parent survey — July 1
Comprehensive description of HISD district safety protocols — July 8
HISD distance learning plan (asynchronous) — July 15
HISD parents' frequently asked questions — July 22
"Parents will be given an 'election period' to select either traditional learning (face-to-face instruction) or distance learning for students," Flowers said. "Beginning July 23, parents will be able to choose their preferred learning method. This will be done by visiting 'election links' posted on the district website and campus Facebook pages."
Students will be placed in a traditional setting if an election option is not chosen from July 23 to Aug. 2.
The Lufkin Daily News has reached out to the other districts in Angelina County for their plans of operation for the coming year.
Lufkin Superintendent Lynn Torres said she the district is waiting for more formal guidelines from the state before announcing any decisions.
"Central ISD remains fully committed in meeting the needs of our students as we begin working through the details for our return to school in August," said Superintendent Justin Risner. "Although we are in the beginning stages of planning, Central will be offering both in school traditional learning, as well as, at home online learning opportunities. As our leadership team works diligently to finalize our plan, we will continue updating our school community as we move forward.
Diboll ISD Superintendent Vicki Thomas said the district is working and planning strategically for the reopening of its campuses in August.
"We will be following safety protocols recommended by the CDC as well as best practices," Thomas said. "Detailed plans will be forthcoming within the next few weeks once all details are finalized. A survey to parents will be issued next week garnering input on different aspects of the return to school. We look forward to a great opening that is safe for students and staff and we will be so excited to see our students."