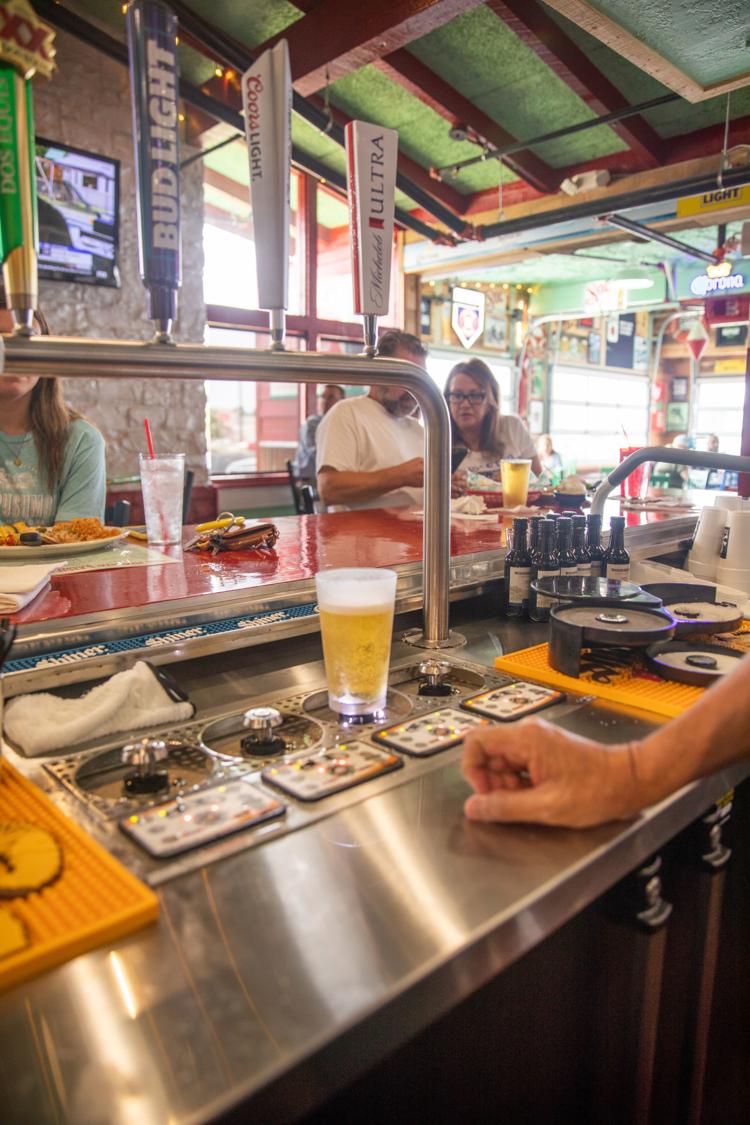 Tia Juanita's Fish Camp welcomed customers for the first time Monday at its Lufkin location in the former Posados Cafe at 3102 S. John Redditt Drive.
The restaurant was buzzing with new customers, but there was no large line like at the opening of other restaurants in town over the years, partly due to the regulations put in place by the governor because of the COVID-19 pandemic.
Restaurant owner Ricky Martinez and other managers spent time throughout the day greeting customers. Many came by on purpose, saying "That was delicious."
Kim and Bobby Boatman made sure to come out on the first day to grab some grub. Kim said they love Tia Juanita's Fish Camp, and they had made it a point to travel to visit one of its other four locations.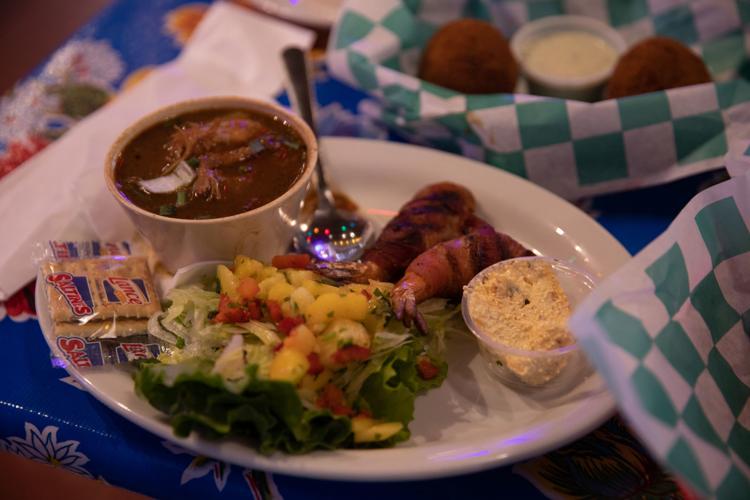 "We love the restaurant," Kim said. "We like the atmosphere. The food's always consistent."
"The food is the best, but the atmosphere is second to none," Bobby said.
The seafood, Cajun and Mexican options on the menu are delicious, Kim said. Her particular favorites include shrimp brochette, shrimp and grits and fish tacos.
"There's something for everybody," she said.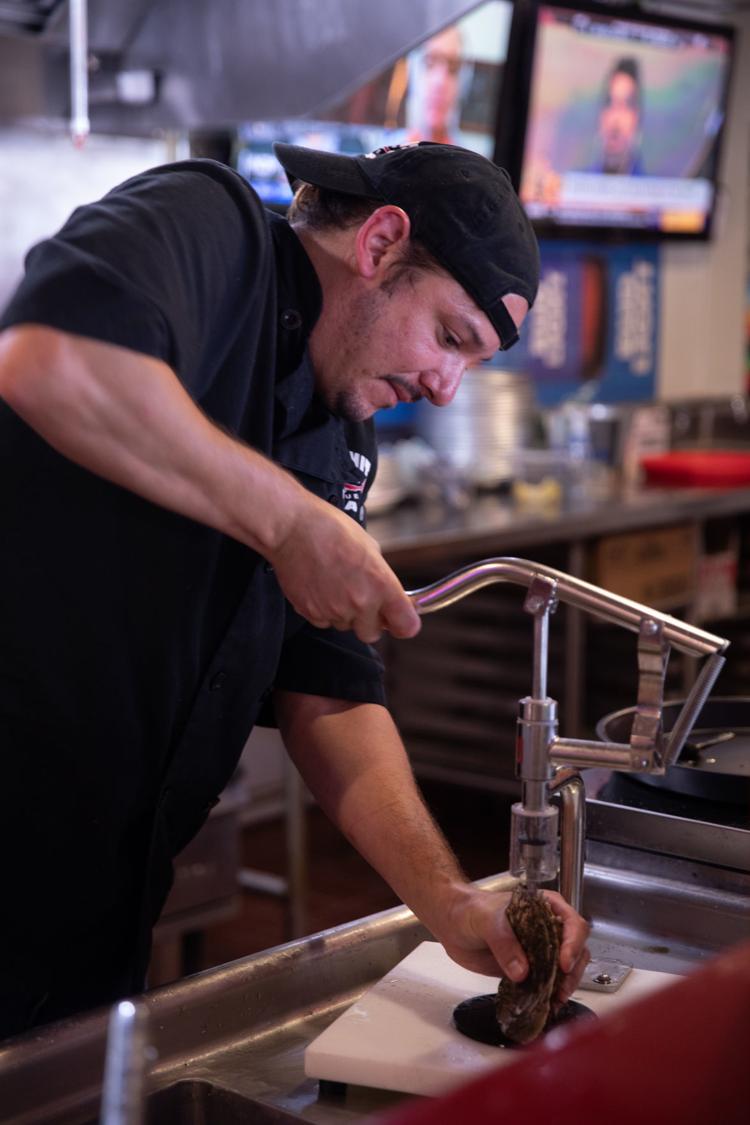 Martinez said when he opens a new restaurant, he makes it a point to focus on atmosphere. The art and signage outside are hand painted. The stickers on the doors are collected by Martinez and customers.
"It's a visual impact," he said. "Then you walk in and you hear 'Me and Mrs. Jones,' which you've probably heard that song a million times. ... I want people to say, if I was going to have a place, this is what it would be like."
The restaurant offers bottoms up beer tap and nine flavors of frozen drinks. Martinez said he wanted to distinguish the restaurant from any other with innovations like this.
Live music will be going four or five nights a week, starting Wednesday night with Scott Miguel. Martinez said he will be pulling from his regular circuit in Southeast Texas as well as recruiting local talent.
"This is a place to bring your friends," Martinez said. "We built this place for you to come bring your friends because they'll be impressed."
The restaurant is open for 50% capacity following state guidelines. They will begin offering take-out after the first week to give staff the chance to get used to the menu.
For more information, check out the Tia Juanita's Fish Camp Facebook page.