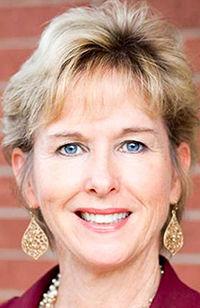 An Angelina County & Cities Health District board of directors meeting on Wednesday highlighted the extensive growth of COVID-19 in Lufkin and emphasized the need for masks and social distancing.
The board announced 19 new cases on Wednesday evening, bringing the total — not including the Duncan Unit — to 445. The total including the unit is 610 cases. The Duncan Unit is reporting 165 cases with 35 recoveries.
"Those inmates are not calculated, they're not counted in the 426 positives (that were confirmed on Tuesday) in Angelina County in total," health district administrator Sharon Shaw said. "That number is not all-inclusive, you will notice that number has gone down ... those could be new cases, they're not going to add their total. They're going to talk about what is in-house."
She said the health district is counting inmates who are hospitalized because they are directly impacting the community by being housed in a local hospital. She said they were adding employees if they got that data, but that they weren't getting data from the Texas Department of Criminal Justice.
The New York Times on June 15 listed Lufkin in the top 15 cities throughout the United States to watch for hotspot outbreaks. The list has since been updated as other cities surge higher and Lufkin is no longer listed, but that isn't because the growth in numbers has slowed.
The Duncan Unit was listed as a hotspot for COVID-19 by The New York Times on Wednesday. The Pilgrim's Pride plant in Lufkin was not listed as a hotspot even though a few of their other plants throughout the country were.
"We are doubling every 13 days our case count," Shaw said. "By 10 a.m. today I was made aware that we have 25 additional positives ... We haven't even gathered all the data yet. We're looking at another big day for positives."
In Polk County there are 95 cases and in San Augustine County there are 101 cases with six deaths. San Augustine was listed by The New York Times as a hotspot for that growth, although further down the list.
When the virus first entered Angelina County in March the number of those sick rose by single digits until the first large increase on April 27, where 10 new cases were reported. Ccases increased by 24 on May 4. Angelina County on June 10 saw its largest reported increase so far, 44 illnesses.
It took nearly a six-weeks to reach 100 cases, 20 days to reach 200 cases, 14 days to reach 300 cases and 12 days to reach 400. Shaw told the board of directors that they expect to hit 500 within a week.
"We're very concerned about hospitalizations," she said. "Our hospitals are seeing quite an uptick in inpatient COVID cases."
Dr. John Rudis said the uptick in cases was clearly evident once the state began phasing out of the stay at home orders.
"There is great concern that people have become complacent now with social distancing and mask wearing," he said. "We have large protests, we had debacles over Memorial Day where people across the U.S. were congregating in large numbers. And of course, then the counts go up."
Several in the meeting emphasized the need to wear masks whenever most possible and expressed concerns about the potential to begin enforcing social distancing again.
Dr. Michael Huber asked the board to encourage and set an example for social distancing, especially with the Fourth of July coming up.
"I know there are going to be gatherings there, people are not going to distance, they're not going to mask because they're going to be with friends and family," he said. "But I'm seeing just my personal patients becoming positive with interactions with their families, grandchildren coming and just visiting one another."
He said he is concerned about the numbers skyrocketing because this will saturate the hospitals in Lufkin and in Houston. He said  Texas Children's Hospital has begun seeing adult patients because there are so many.
In other business, the district board approved:
The district's request to seek bids for a new truck. The district has two trucks that need to be replaced. They don't have a vehicle that can pull the command center currently parked in front of the building, financial director Rosalind McAdams said. They plan to trade the two vehicles for one that can be used to move the command center.
The establishment of a line of credit with Southside Bank for $100,000.
The financial report for fiscal year 2020.
A budget amendment to the FY 2020 budget. This has been an active spring fiscally, McAdams said. She is sure another amendment will be necessary in August.
The De Minimis Indirect Cost Rate at 10%. This is a pool of costs not directly linked to a specific grant and those costs are allocated through a methodology, McAdams said. The state has changed how this is allocated on paper, requiring board approval.
The Women, Infant Children quality management review report that was conducted in February. The state conducted a full-scale, in-depth review and it was returned without any findings on the fiscal side and was one of the best reviews the district has received. They had one finding on the programmatic side because the district had a new person come on board in the WIC program and they were one month behind scheduled training.
The holiday schedule for FY 2021.