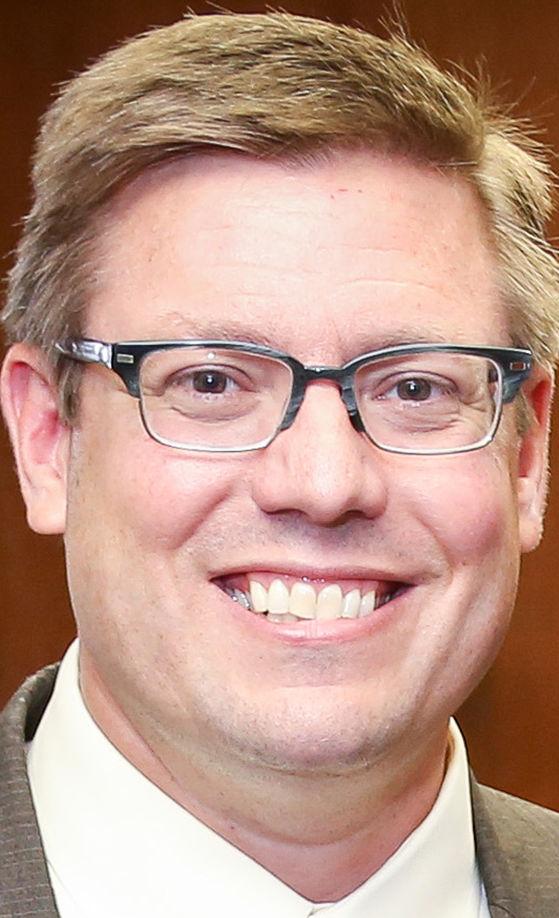 The Angelina College trustees on Monday discussed a six-phase plan for reopening the college in the fall with safety nets in place to go online if needed in light of COVID-19 concerns.
"As with any plans we'll make adjustments if conditions change during implementation," college president Michael Simon said. "We're basing this on the best of our knowledge right now and that it might change, it might be likely to change between right now and the final phase, (phase six)."
Simon told trustees that universities and college across the nation were taking one of three different approaches to their fall plans.
■ One, the school either plans for the fall semester to be post pandemic.
■ Two, they plan a "COVID fall," which operates strictuy online.
■ Three, the "toggle fall" they open by phases and can operate both online and in person, so they are ready to respond accordingly, based on disease status.
Angelina College will likely use the latter, he said.
"Some of our sister institutions in Texas have taken those two positions and are planning accordingly," Simon said. "The plan you will hear me describe this evening is to open as close to normal as we can in the fall, if the COVID-19 pandemic and CDC guidelines, and state and federal guidelines allow us to.
"And if not, to have a plan in place so everybody — students, public and employees — know what to expect if we have to toggle back to online delivery with a closed campus."
This will require instructors to create a backup plan and illustrate those details in a student syllabus so students know exactly what to expect if the campus is required to close.
"Additionally, we're installing things like acrylic shields at service points with high student or public traffic," Simon said. "We're posting signs to communicate about hand and cough/sneeze hygiene. And placing stickers on floors to prompt social distancing."
Simon also said they're also trying to figure out alternative ways to offer classes, including "flipped classes" and a hybrid of online and in-person classes so they can limit class sizes and allow them in shifts.
He said all employees will have to go through two courses about how to conduct business at school safely. They're planning to require all employees to wear face coverings at work. The school will provide Centers for Disease Control-approved disinfectants so employees can clean classrooms between classes.
Additionally, the school is creating a FAQ on the school's employee portal, which should answer questions about what they should do should they begin feeling ill or are exposed to the virus.
Entrance to the school will be limited and require students to go through one of three checkpoints to have their temperatures taken. The school also will document that the student is asymptomatic and has not been exposed to the virus.
To bring employees back and be ready to open in the fall, the school has adopted a six-phase plan.
■ Phase one, to bring back employees who are necessary for the school's operation such as campus police. This was done on March 6.
■ Phase two, employees brought back in phase one as well as the custodial team, who conducted a deep clean of all public areas when they returned March 11.
■ Phase three began Monday. Employees who are unable to work from home are the latest to return to campus. Everyone on campus is following CDC guidelines. Those who can are closing their office doors and avoiding all in-person social interaction.
■ Phase four will hopefully begin May 26, Simon said. This will allow the college to open its doors to employees who can provide limited access to on-campus needs. This includes the campus bookstore, library and academic advising areas.
■ Phase five will hopefully begin Aug. 17, with the remaining instructors and staff coming back. There will be some who can operate more online, so they can work from home on a case-by-case basis.
■ Phase six, on Aug. 24, they hope to return to normal operations and institute all the guidelines Simon discussed earlier, as well as CDC-recommended social distancing guidelines.
"There will continue to be ambiguities that we're confronting," Simon said. "These are things that we just don't know the answer to yet."
For example, the state guidelines for opening the campus include: controlling student, employee and public access to the campus, conducting health checks as people enter campus and monitoring symptoms as people are on campus. Simon believes the college can implement those guidelines for summer, while he's less certain about how it can be safely handled in the fall.
He said they don't anticipate requiring all students to wear masks, but there are some classes in which the student is physically close to the instructor or other students. For example, a automotive class may require students to be close to instructors as they show students how to work on a vehicle. This might require students to cover up and for the school to look at other personal protective equipment.
In addition, he said they also don't know how state requirements will affect the students in health fields. For example, the state has changed the requirement for clinical experiences in medical fields and are allowing for simulated experience, which allows the student to move forward through the program. The school hopes that state boards in these fields will come out with some guidance as to move forward.
"Until we know that it's going to be very difficult to plan for when to enroll someone in surgical technology, for example, and have confidence that he or she will be able to complete that program on time," Simon said.
Additionally, the school faces financial ambiguities.
Key Texas elected officials have said some higher institutions might lose funding for the 2021 fiscal year. This could be between 5% and 10%, but it is unclear as to whether this will really happen, Simon said.
He believes the state is anticipating an overall reduction in revenue due to COVID-19's impact on sales tax, oil and gas revenues. Simon was told they think that they can reduce the hit on the next budget year by taking a hit now.
"We'd rather have the money, thank you, but that's not our decision to make," he said.
The last ambiguity is that enrollment is declining at some institutions. Simon believes it could be because some are waiting for some clarity as to whether the campus will be open.
"Historically when economic conditions go down, community college enrollment goes up," Simon said.
He pointed to the years between 2008 and 2011 where enrollment increased dramatically at community colleges, right as the state was reducing funding. At that time, many people were trying to get training so they could get back to work, he said.
"We'll continue to develop that plan and we'll continue to work closely with the financial committee of the board as we finalize things," Simon said. "But I thought it would be helpful to give the trustees a sense and the public a sense of just the fact that we're very deeply involved in the planning process. We're taking every precaution to be optimistic, if you will, that we're going to return to normal in the fall but being prepared for the fact that that might not be possible."