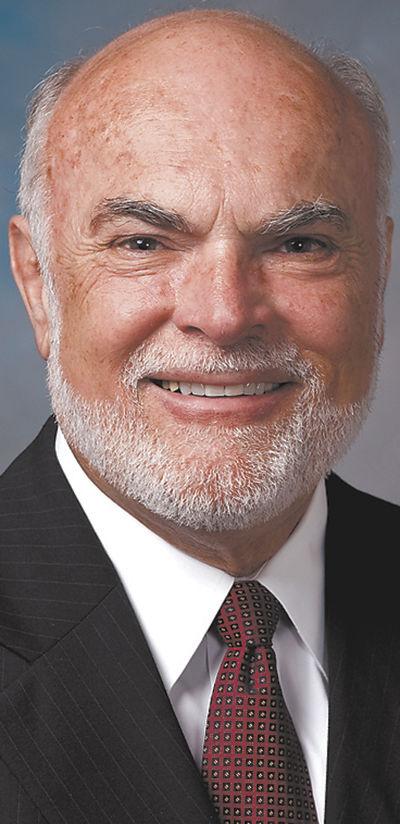 The state of Texas recently entered into a $295 million agreement with North Texas-based technology company MTX to participate in contact tracing, and Texas leaders are not responding well.
"I am concerned and have been against this contract since learning about its existence," said Sen. Robert L. Nichols (R-Jacksonville). "It was entered into without the knowledge of the Legislature. While it has been made voluntary by Gov. (Greg) Abbott, there is always the chance it could be made mandatory as we are in a declared state of disaster. I would oppose that wholeheartedly and will continue to monitor this process as it progresses over the coming months."
The contact tracing would begin with contacting an individual who has tested positive for COVID-19, documenting their location and then moving to who they have been in contact with to trace where the disease may have been spread.
The Houston Chronicle reported that MTX is not well known, with about 200 employees as of late last year, most of them in India. However, the Dallas Morning News reported that the company had hired 605 people for the job.
The company's founder and chief executive Dan Nobel said the contact tracing workforce is based entirely in Texas and they are heavily recruiting university students.
John Wittman, a spokesman for Abbott, said the governor had gotten assurances that the privacy of Texans would be respected under terms of the deal.
"Gov. Abbott pointed to MTX's experience in implementing COVID-19 response systems including contact tracing in other states," Wittman said, listing 10 states that include New York, Florida and Massachusetts. "Importantly, every aspect of this contract is being paid for with federal funds."
However, this has not appeased those who oppose the move.
"When a pandemic is in the early stages, with a high morbidity rate, such as the Ebola crisis, there is a merit to contact tracing," Nichols said. "With fewer people it is easier to trace. At the stage we are in, COVID-19 has affected tens of thousands of Texans, who may have spread it to hundreds of thousands. It is like searching for hundreds of thousands of needles in a haystack the size of Texas."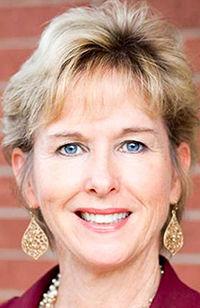 Sharon Shaw, executive director of the Angelina County & Cities Health District, said contact tracing is utilized as a disease surveillance tool to determine who and how many individuals have been exposed to a communicable disease.
She said it is done for a wide variety of diseases such as chicken pox, measles, mumps, syphilis, salmonella, etc., to determine who may have been exposed.
"This is a very common practice in public health," Shaw said. "The Angelina County & Cities Health District has always conducted contact tracing, mostly unseen by the community, unless our office called you! The silent protectors of the community's health. We have a dedicated nurse who strictly does disease surveillance. Now, we have a team of individuals trying to contact the massive amount of people who are positive and all those they may have been exposed."
The Department of State Health Services created Texas Health Trace, an online system for contact tracing. The system is a way to self report, and the DSHS website says users can learn about risks with a self-checker and report exposure to COVID-19 or view COVID-19 test collection sites.
"The goal of contact tracing is to slow and contain the spread of COVID-19 in the community," the DSHS website reads. "By participating and doing your part, you can help keep your loved ones and people you know from getting sick."
A spokesman for the DSHS told the Dallas Morning News that the agency is happy with MTX's performance so far, including launching a virtual call center. Chris Van Duesen, a spokesman for the DSHS, said MTX Group's early accomplishments included ramping up a Salesforce-based system for outbound telephone calls by being able to "marry up" the calling software with the Texas Health Trace system.
Van Deusen said the system was built for the state in the past two months by British-based Deloitte, also using a Salesforce information technology platform and provides a way for contact tracers to document their findings.
Through Texas Health Trace, the state will collect data from all 4,000 tracers being deployed in Texas by public and private entities, he said.
Shaw said the ACCHD has been a part of conference calls with the state and learning more about the upcoming software system, and at this point, she said the system will not change the way the district handles contact tracing.
"Once implemented, a local health entity can choose at what level they want to participate in the new system," she said. "It is not mandatory and only offers a platform for information sharing. It has the potential to lighten the load of contact tracing if the entity needs assistance. Most counties in Texas do not have a local public health entity and contact tracing is somewhat happening at a DSHS regional or state level. So the need is more prevalent for those who are not in a local public health jurisdiction."
Nichols said he does not think that hiring a third-party company to assist with contact tracing is an efficient use of taxpayer funding because more than 95% of Texans have not yet been tested for COVID-19.
"I believe the funding could have been better spent on expanding testing, specifically for those in vulnerable populations, such as the elderly in nursing homes, veteran facilities and assisted living," he said. "We also have groups in contained areas in our state prisons, county jails, State Supported Living Centers and state hospitals. It could also have been used to expand testing for those demographic groups which have been under tested. By utilizing the funding to expand testing for these groups and all Texans, we could have had a more efficient approach to limiting the spread of COVID-19."
Other legislators share Nichols' concern.
Rep. James White (R-Hillister) told Hearst Newspapers that legislative oversight of the contract is needed and that the government needs to be good stewards of the money, even if it came from Washington.
Lt. Gov. Dan Patrick even spoke out against the contract in a town hall phone call Thursday.
"We should have been in the loop and we should have known. We should have been able to ask questions," Patrick said.
"Participation in this is one-hundred percent voluntary, and no Texan will be required to participate in this process," Nichols said. "If you receive a phone call from a contact tracer, you have every right to not engage with them or provide the information they request."