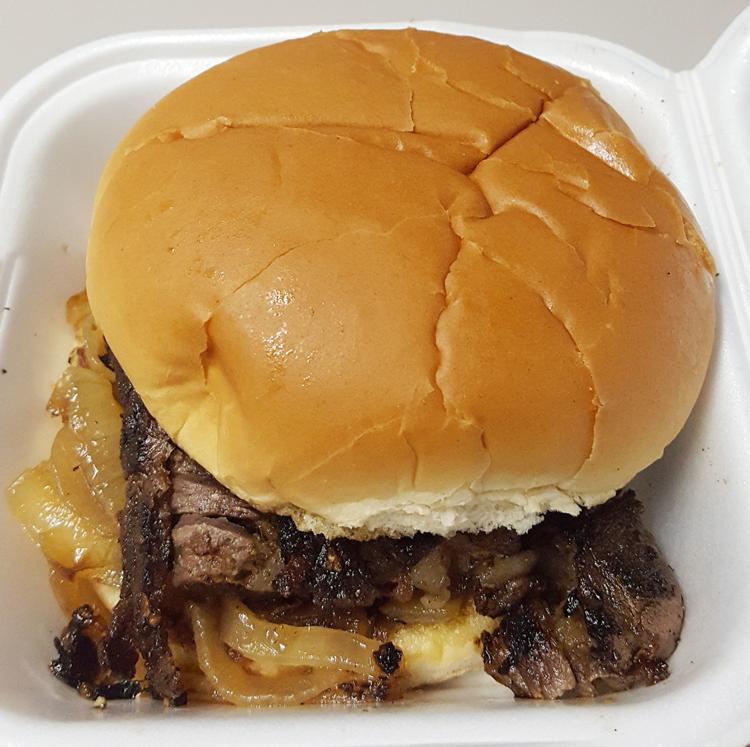 When you don't need the sauce, you know it's good, and that's certainly the case at one of Lufkin's newest barbecue forays — Rhodes Backyard BBQ.
Usually parked between Cracker Barrel and Burger King (although they've also posted up at the UPS facility on South First Street, Victory Assembly of God on South Chestnut and Cook Saw Shop on Highway 94), this food truck is a foodie must-try for fans of great barbecue.
But on my first visit, I couldn't resist ordering the ribeye sandwich, and was pleased to discover this is one of the best you'll find. They pile perfectly seasoned, thinly sliced ribeye on a bed of sweet, caramelized rings of onions on top of a soft bun that almost falls apart as it soaks up the juices from these scrumptious sandwiches.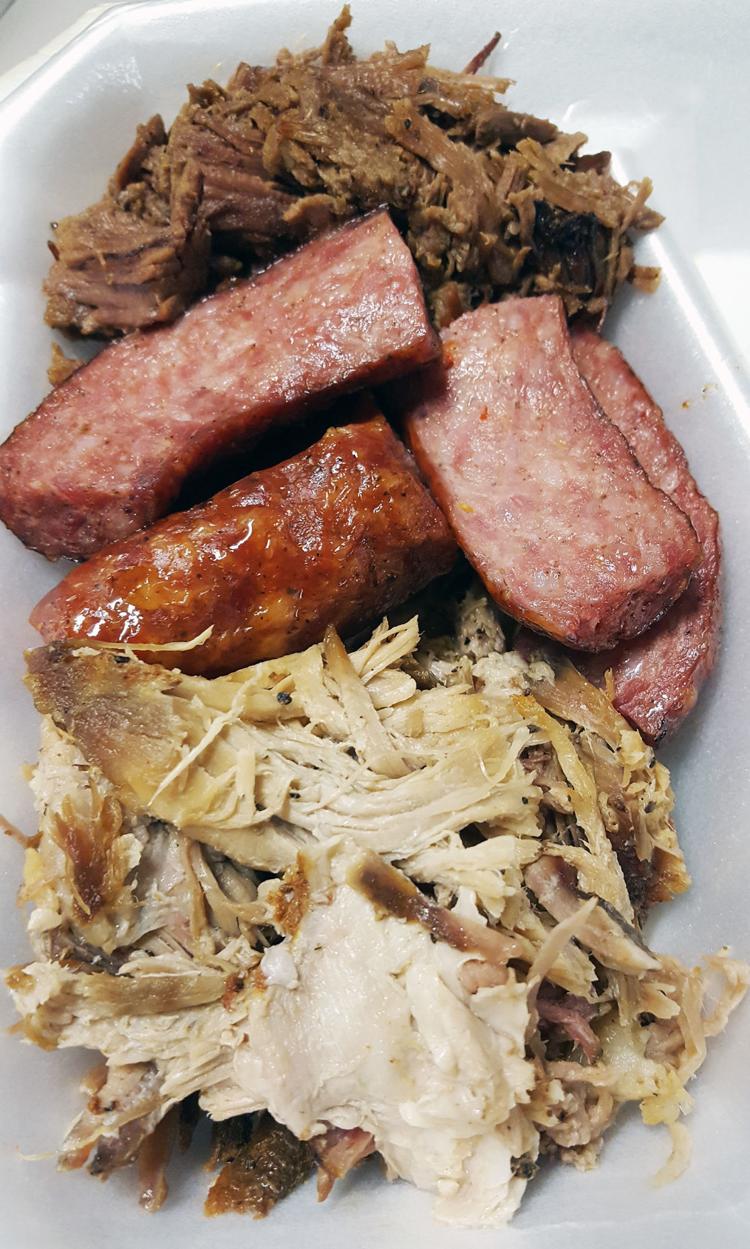 With the first couple of ribeye sandwiches I tried, the cook was definitely not shy with the salt and pepper, but on my last visit, the sandwich wasn't nearly as heavily seasoned. I prefer the more heavily seasoned sandwiches, as the bun cuts through the salt just enough to give a perfect balance of flavor.
I also bought an order of the Brisket Fries on my first visit, not realizing it is a meal in itself. They start with a mound of ordinary french fries then turn them into something extraordinary by piling on nacho cheese sauce and their tender, flavorful chopped brisket. The fresh cilantro and contrasting crunch of diced green onions elevate the dish, while a drizzle of their sweet barbecue sauce with a hot and spicy afterkick adds the perfect complement.
But as good as that sauce is, Rhodes' meats don't need it.
The truck offers sandwiches and one- and two-meat plates, but I talked them into selling me a three-meat plate on my next visit so I could try the brisket again, in addition to the sausage and pulled pork, which a friend had raved about.
He was right: That soft, succulent, delightfully moist pulled pork simply melts in your mouth. The marinated brisket has been better each time I've tried it. And the juicy sausage is bursting with flavor — spicy without being too hot — with a perfect snap of casing, although it was just a tad overcooked on my last visit. But as tasty as that barbecue sauce is, I'm just reluctant to put it on meat this good.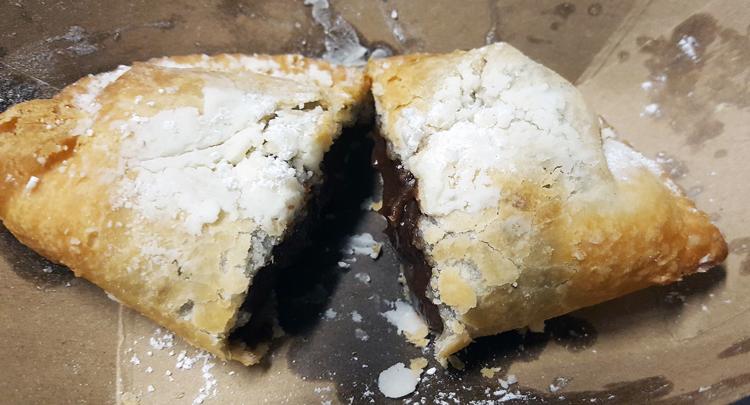 Some of the side dishes really shine, including the sweet baked beans and one of the best potato salads I've ever had, with chopped potatoes (instead of the sugary mashed potatoes so commonly served in East Texas barbecue joints), mustard and mayo, pepper and the perfect ratio of boiled eggs and dill pickles. My mouth waters just thinking about it, but they were unfortunately sold out by the time I arrived at the truck on my last visit. On the bright side, I still got my barbecue fix before the truck sold out completely for the day and had to close early.
The macaroni and cheese at first blush doesn't look or even taste like anything special. But as you continue eating it, you find that it's that simple mac and cheese you just crave, with just the right amount of salt, and the next thing you know you're scraping the side of the cup with your fork and wishing you had seconds.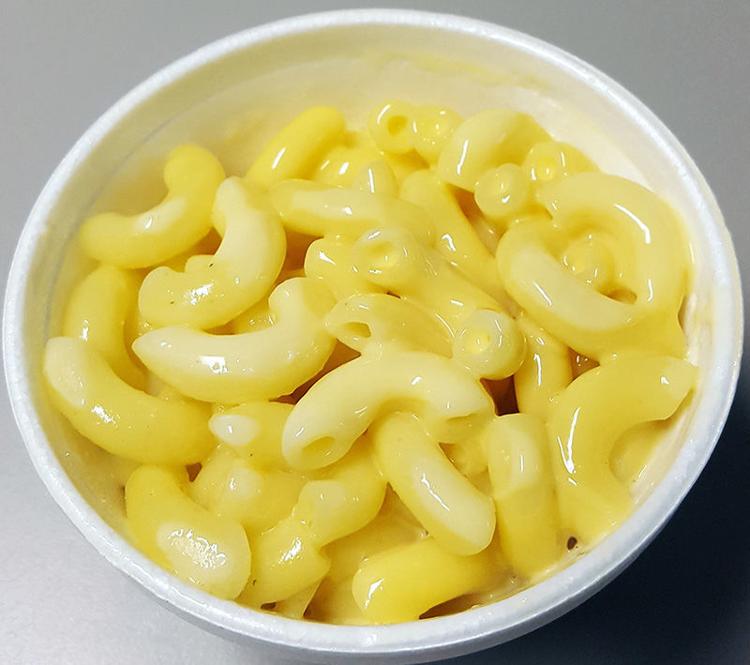 For those who want to take that mac experience up a notch, they offer Fried Mac and Cheese Balls — delectable little bites of deep-fried pleasure — served with a standard restaurant-style ranch dressing that would benefit from an upgrade to a homemade buttermilk ranch pairing.
And you don't want to forget dessert when you stop at Rhodes, as they offer a variety of fruit, chocolate and coconut fried pies that offer a taste of childhood in a gloriously hot-out-of-the-fryer format. On a recent visit, I devoured one of those light, flaky pastries stuffed with a chocolate pudding filling, deep fried and dusted with powdered sugar — before I ate my dinner. These pies are comfort food at its finest, with nothing sophisticated or fancy about the chocolate filling, yet you realize you wouldn't want it any other way.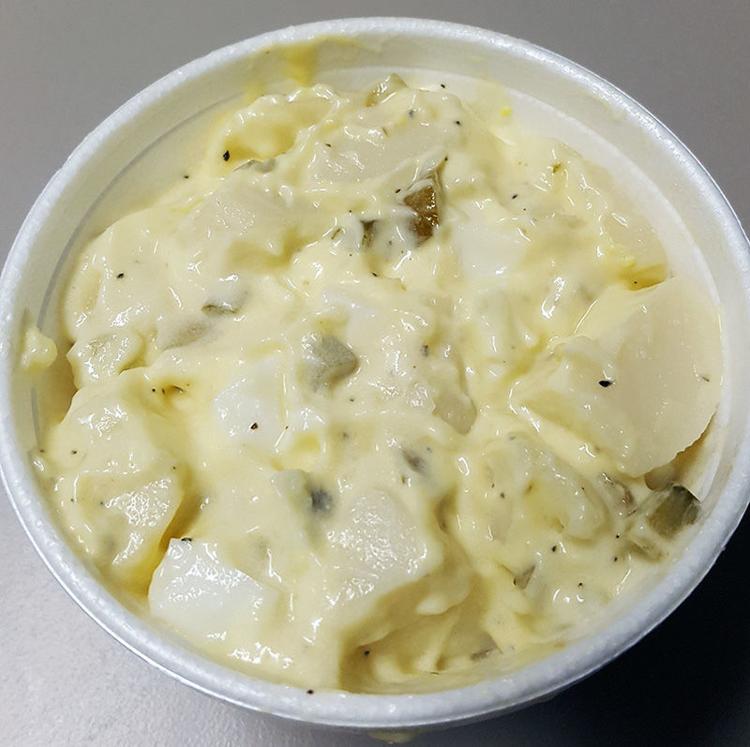 On Thursdays, the truck serves up such off-menu specials as Turkey legs, smoked chicken wings or their clever take on a Brisket Sundae — a parfait cup filled with chopped brisket, scoops of homemade mashed potatoes mimicking the ice cream, barbecue sauce in place of chocolate syrup and a cherry tomato on top. Sometimes they even offer chocolate-covered bacon, though it hasn't been available during the three times I visited.
The food truck operates from 11 a.m. to 6:30 p.m. (or sell-out) Wednesday through Saturday. For more information or to check their location, find their Facebook page or call 366-1829.