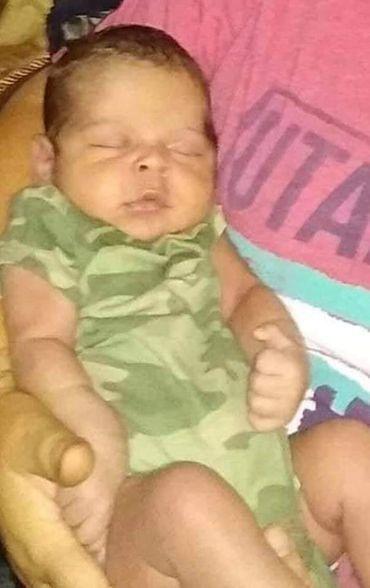 Authorities and the family of missing 5-week-old infant Armaidre Antwan Marquie Argumon are calling for the community's help in locating him after he went missing Friday afternoon.
The Cherokee County Sheriff's Office held a press conference Tuesday morning to provide updates about the missing child. The search is ongoing.
Sheriff Brent Dickson said the child was reported missing on Friday, and the sheriff's office and Wells Police Department went into action and determined the child was missing along with the father — DeAndre Argumon.
"Cherokee County Sheriff's Office members and personnel were then dispatched to the scene, and upon arrival to the scene, we began to (try to) locate Mr. Argumon and the baby," Dickson said.
Canines were then brought in try to locate the baby at the scene while looking for Argumon in the community. The Texas Rangers were then brought in, and Ranger Nick Castle began assisting in processing the scene and conducting interviews, Dickson said.
Argumon was located during this time and taken into custody on an unrelated charge of unauthorized use of a motor vehicle.
"We began to interview individuals and go from there, as far as the scene goes," Dickson said. "Mr. Argumon was not cooperative in the investigation in the attempt to locate his child. We're asking for the public's help now.
"We're asking that the public be vigilant while they're in the community. While you're on your property, your deer lease, while you're visiting your family at the cemetery, be vigilant. Look for anything out of place. Look for small, fresh graves, anything that would raise a suspicion. Do not touch it, and please call local law enforcement."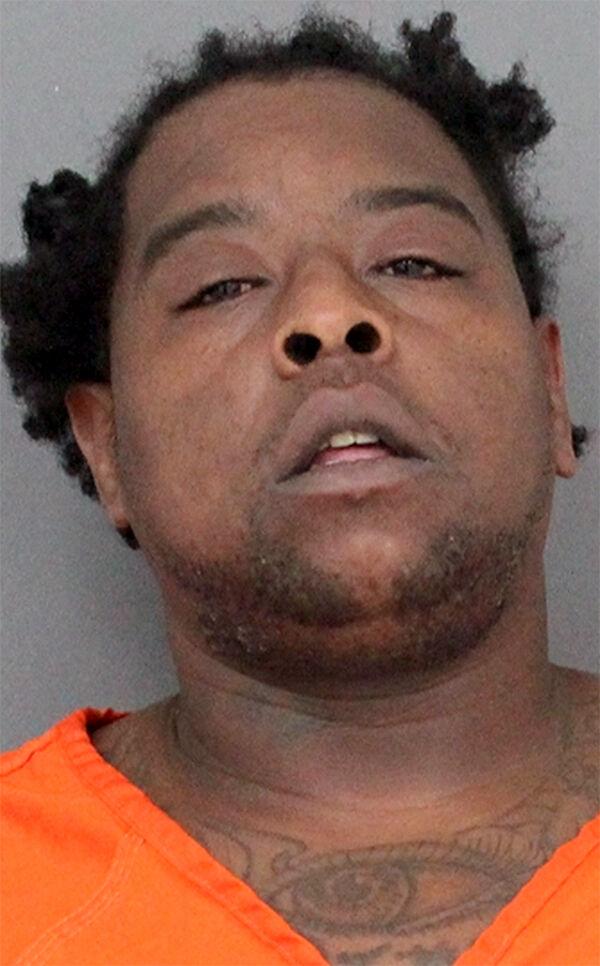 Argumon has a criminal history, was released from jail on a parole violation on Sept. 15 and had been around baby Armaidre for three days before his disappearance, Dickson said.
He has since been arrested for endangering a child, Dickson said. Other than that, there are no indications of foul play at this time.
There have been numerous groups in the community unaffiliated with law enforcement searching for baby Armaidre, and Dickson said they appreciate the efforts and again asked that any evidence found not be touched to preserve investigator's ability to process the scene and place charges.
He said Argumon traveled in too wide of an area during the time he had baby Armaidre, so they have not been able to narrow down a location for a law enforcement-run search at this time.
"If anyone saw Mr. Argumon on Sept. 18, 2020, between the hours of 10:30 and 12:30 in his gray 2003 Ford Explorer in the Wells forest or Angelina community, please contact the sheriff's office," he said. "There is no information too small. We need everything we can get at this time.
"If someone out there happens to be holding baby Argumon in order to protect him from the family or in order to help Mr. Argumon out, I ask that you come forward at this time and help us return this baby back to its rightful mother."
Melissa Russell with East Texas Center for the Missing spoke next. She said the center was notified at 4:30 p.m. Friday and the Regional Amber Alert program was activated at 4:55 p.m.
Russell said they will continue to work with media partners and to pass out flyers and uphold a social media presence as long as it takes.
"We do not give up on our children," Russell said. "We will never stop looking. We will never stop searching. If you have any tips, any information, please contact Cherokee County Sheriff's Department or 911."
Cherokee County Crime Stoppers has issued a "substantial" reward for any information that leads to an arrest, Dickson said.
"We're doing everything we can. We have numerous people involved in this investigation, and like Mrs. Russell said, we're not going to stop," Dickson said. "We're going to do everything we can and in our power to return this child home."
To report any information on this case or baby Armaidre's whereabouts, contact the sheriff's office at (903) 683-2271 or Crime Stoppers at (903) 586-STOP (7867).
Family and friends also created a Facebook group called Bring Baby Armaidre Home. A post from Karen Knuckols says the group was created for Armaidre's family with their permission to raise awareness that he is still missing and to ask for the public's assistance in trying to locate him or find out what happened to him.
"You may not even realize that you have information that can help," the post reads. "Please remember that there is no such thing as too little information. If you have seen this baby, his father, or the vehicle below on September 18, 2020, or since, please call 911 or contact (Wells Police Department or Cherokee County Sheriff's Office)."