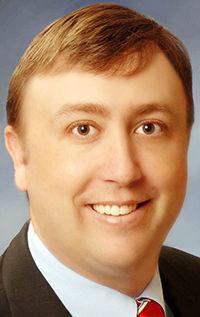 For the past nearly seven years, Woodland Heights Medical Center has been honored to care for the tiniest of the Deep East Texas patients in the walls of our Neonatal Intensive Care Unit (NICU).
September is National NICU Awareness Month and a good time to brag on the amazing job the entire NICU team does. From neonatologists, nurse practitioners and nurses to pharmacists, dietitians and respiratory therapists, the effort to keep our NICU babies healthy and growing is definitely a team effort.
In the past seven years, the unit has grown from six beds to 15 and has cared for more than 930 babies.
Babies come to the NICU for many reasons: They can be premature, very small, born with a condition that requires special attention or monitoring, or have just experienced difficulties during delivery. Sometimes your baby just needs a little more time to mature before he or she is ready to go home.
Our NICU team provides the extra level of support and care your baby needs, while easing the minds of the family, too. Don't take my word for it.
"There are not enough words for us to express our gratitude for the Woodland Heights family during our 50 consecutive days in Labor and Delivery and the NICU. They served our family and our baby boy with 100% every day to make sure we had the best care possible. This month we celebrate Lane's birthday! Thank you to everyone who has had a part in his life and ours."
— Jessica & Cody Jackson
"Woodland Heights NICU will always hold a special place in our hearts. The diligence and care from the NICU staff was outstanding. Communication from the doctors and nurses was never lacking. We always knew, without a doubt, our baby boy was receiving the best care; and even more, that he was loved. Though the days were emotional as parents, it was the best experience for our baby and our family. We are forever grateful for the doctors and nurses at Woodland Heights NICU."
— Haley & Brian Seymore
I am humbled by the words of our NICU families and so proud to work alongside our dedicated team. Happy NICU Awareness Month to our great team and our hundreds of NICU families who are forever a part of our WHMC family.