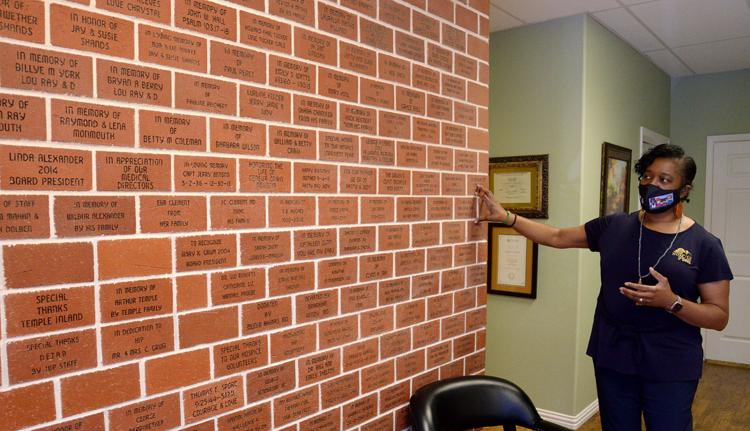 Hospice in the Pines has served East Texas families for more than 30 years. The services they offer are available, in part, through donations from organizations like United Way.
Director Demetress Harrell said the organization's mission is to strive in all ways possible to relieve the physical, emotional and spiritual pain brought on by a life-threatening illness.
"That is so reflective of what we do every day," she said. "Not looking at a person based on their disease because everybody's different. Whether they have a malignant or non-malignant diagnosis, every single day were treating the individual and not the disease."
Harrell has been with Hospice in the Pines since 1993, where she first encountered hospice services as a nurse. When she began hosting bereavement support groups, she found her passion.
"It really now is a tremendous passion for me. I love the work of hospice, and I don't see myself doing anything else," she said.
She made her way through many positions within the organization until she was named executive director. She now serves on multiple national and international hospice boards.
Harrell said the focus of the services offered by Hospice in the Pines is life, not death.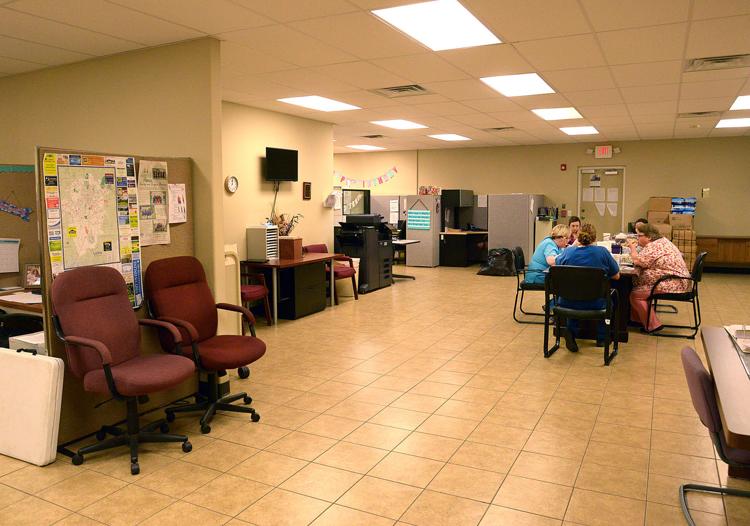 "A lot of people assume their life is going to be hastened or they only come when they have a few days to live," she said. "We want people to come to services early so we have time to educate, reduce pain and symptoms, and provide them with a quality end-of-life."
Public relations manager Rebecca Dilday said coming to Hospice in the Pines was a breath of fresh air. She had worked in a number of for-profit agencies before, but to work for a nonprofit company that does work like Hospice in the Pines was important to her.
"I love being able to say, it doesn't matter how much money you have in the bank," Dilday said. "We're able to come in and just love on them and make sure everything is taken care of."
Harrell described the staff at Hospice in the Pines as an interdisciplinary team made up of nurses, social workers, chaplains, counselors and more.
Nurses' primary goal is to assess patients' needs every day. They validate their needs and help them meet the their treatment plan, Harrell said.
Admissions RN Sherri Freeman has been a nurse working on the hospital side of the career for many years. She joined Hospice in the Pines nine months ago when she felt called to look at the other side, to be there at the end helping patients transition with love and support.
"Instead of looking at the quantity of life, we're looking at the quality of life," Freeman said. "We are able to look at it a lot more spiritually. In hospitals, they always told you to stand back from approaching people to pray for them, and we can here. I love that."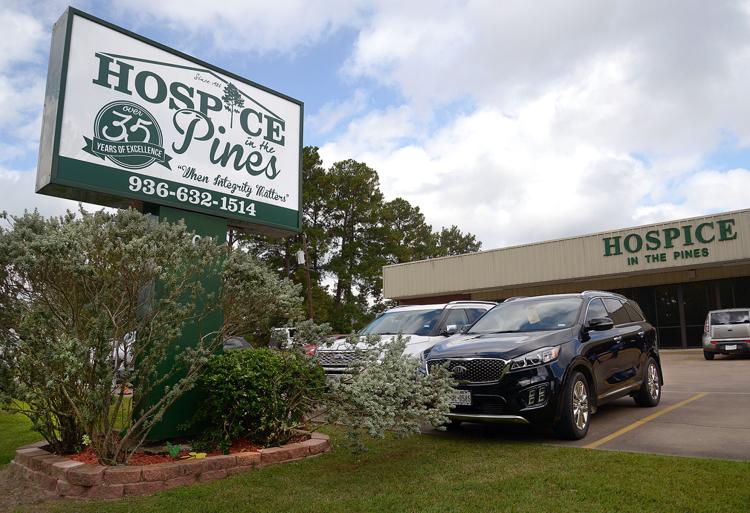 Social workers' primary goal is to meet patients' psycho-social needs. That is from financial needs to emotional coping skills and more, Harrell said. It often also extends to the whole family.
Chaplains help meet the spiritual needs of the patients and their families, nondiscriminatory of denomination.
Counselors provide pre- and post-bereavement services to patients, families and primary care givers.
Donna Rollins recently joined Hospice in the Pines as a bereavement coordinator after retiring from a career in school counseling. Synovia Haynes recently joined Hospice in the Pines as a bereavement specialist after going through a course taught by Harrell.
Both said the experience helping patients and families work through their grief has been incredibly fulfilling. They provide a 13-month program for hundreds of families with monthly calls, mail-out material, in-office counseling, home visits and more.
"It's a calling," Haynes said. "You can imagine what people feel, even based on your own loss, but it's never the same because everyone is different. To know you can provide care by listening to somebody and allowing them to feel free to cry or talk, it is such an honor."
"It's an honor when people let you in and talk about their feelings," Rollins said. "Some of the people that I call, I feel as though I know them."
"Everybody doesn't open up, but those that do or even if you can crack that wall where there's so much pain where they let you in is so awesome," Haynes said.
Nurse aids are another vital individual in the team, Harrell said. They help maintain the dignity of every patient, keeping every patient clean through bathing, grooming, shaving and more.
Patient care aid coordinator Debbie Mettlen has been with the organization for 27 years. She oversees all of the nurse aids after years in the field.
"Being out there and meeting new people and taking care of them, I just love it," Mettlen said. "Making them feel comfortable and being with them in their last days and hours is very rewarding."