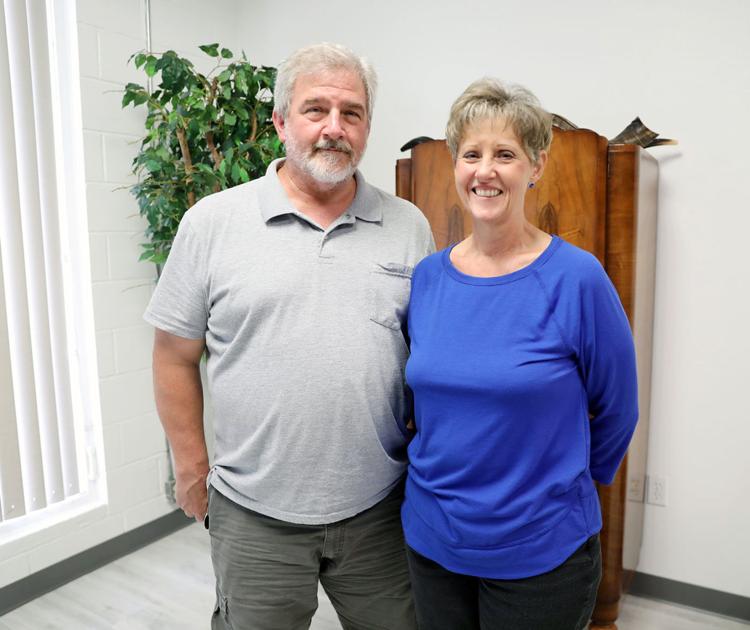 The Congregation Beth Simcha started as a group of believers in a home and has now grown to a building on Ellis Avenue with more than 50 members.
Moreh Tim Stewart and his wife, Darlene, said the move was to accommodate their new members and to be more visible to the community.
The two have been practicing Messianic Jews for about 25 years. Tim said it all began when the couple was on a journey in their faith and encountered a Messianic Jew.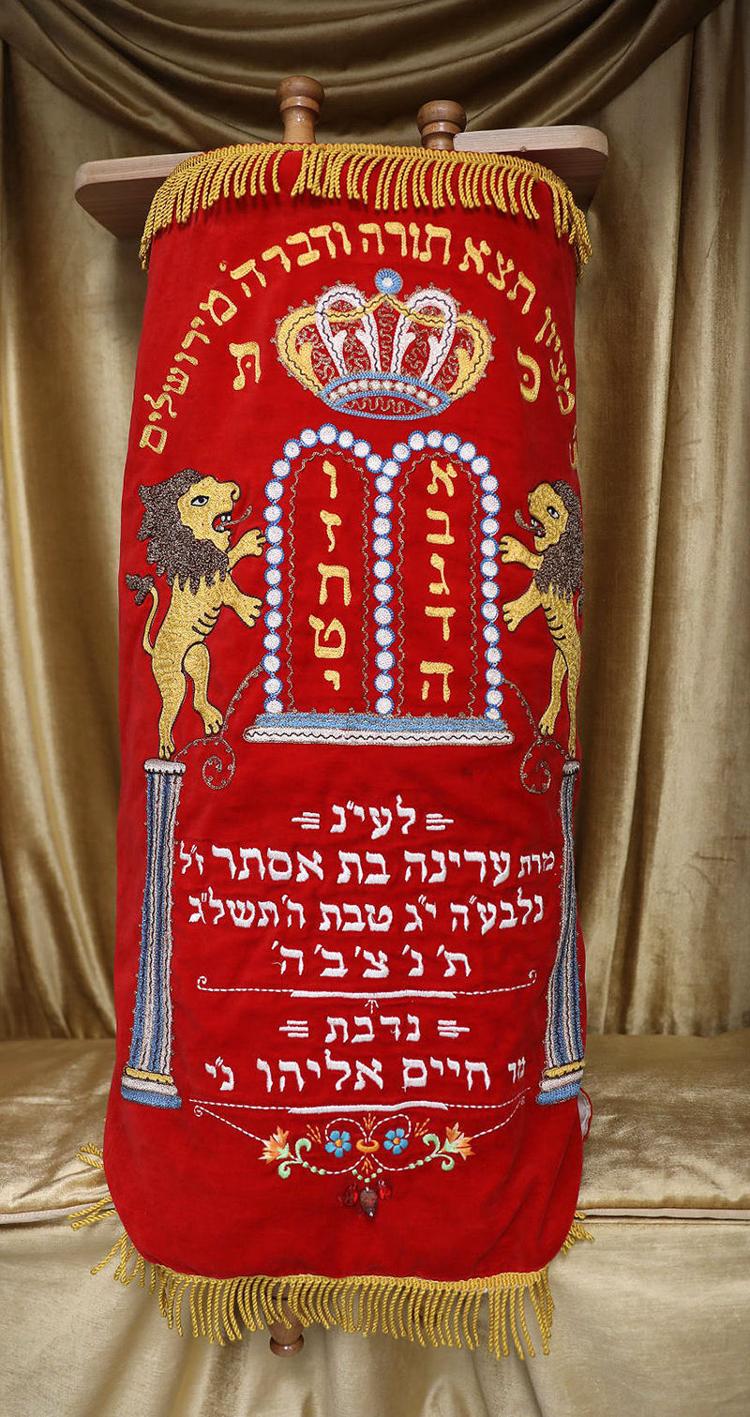 "We were in church, and the more we read the Bible and studied it and looked at it, the more we thought, we're missing something somewhere along the way," Tim said. "I met a Messianic Jew, and that pretty much set a fire in my soul, and I knew that was what God was calling my wife and me to.
"It's like everything that I had been hoping for and everything that I had wanted and was looking for, suddenly there it was in front of me."
The two commuted to Houston for three years until they finally decided to move so they could be closer to their congregation.
"We sold our home, quit our jobs and moved to the Houston area because we felt that strongly that God was calling us into this walk," Darlene said.
They stayed in Houston for about 21 years until they decided to return to their home community in 2015. Darlene said it was not their intention to create a synagogue, but the need arose after their home group flourished beyond the capacity of their home.
"That's when we started looking for a place to meet, and then there we were," she said.
Six months later, they applied for the paperwork and officially became a synagogue. Tim is in the process of becoming a rabbi, but he said it is a very intense journey.
"(The process involves) lots and lots and lots of study, lots of debate, lots of reading, lots of listening," he said. "It's a huge investment of time and energy. It's kind of like going to school but harder. I have a degree in English, and I taught English and history for many years, and this is far, far more difficult than anything else I've ever done."
Tim describes Messianic Judaism as a return to the fullness of the word and a covenant relationship with God.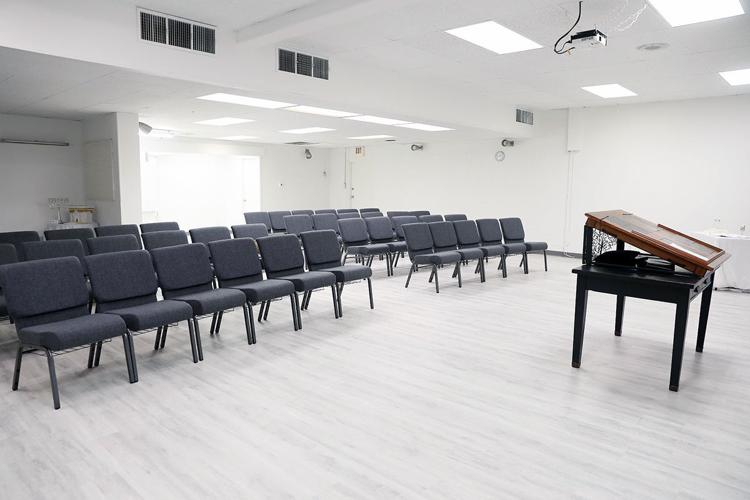 "The biggest difference between traditional Judaism and Messianic Judaism is we recognize Yeshua, who Christians call Jesus, as Israel's Messiah," Tim said. "There are more Jewish people now who trust him as Messiah than there have been in the previous 1,600 years combined. It's growing very, very quickly because Jewish people are now starting to see not the Jesus who changed the Sabbath and said it's OK to eat whatever you want to eat. Now they're seeing Yeshua, who is the Jewish Messiah."
Yeshua never violated the Torah; he lived it out and taught it, Tim said.
Last Friday marked the High Holy Day of Rosh Hashanah, and the congregation held a service to observe it as the Day of Remembering with the sound of the shofar, a ram's horn calling back to Mount Sinai when God came on the scene, Tim said.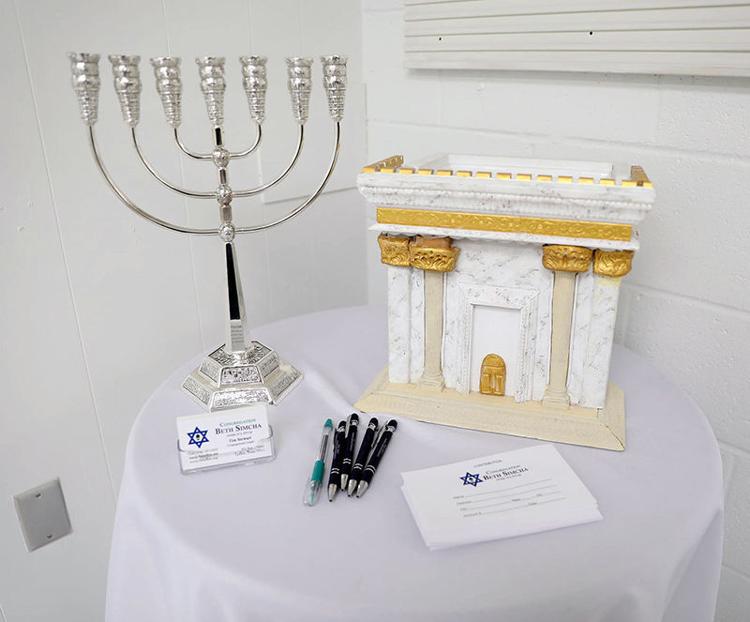 "(Day of Remembrance) is remembering God made a covenant with you and you accepted before He even gave the terms," Tim said. "It says, 'We will do and we will hear,' not 'We'll hear and we'll do,' meaning we're going to do whatever He says and in doing whatever He says, we'll hear from Him — the forming of the relationship, the covenant relationship."
Following Rosh Hashanah is 10 days of self-examination and reflection on the previous year.
The 10-day period ends with Yom Kippur, the Day of Atonement and the holiest day of the year, Tim said. This celebration will take place at 6:30 p.m. Sunday at Congregation Beth Simcha.
"That's the day the high priest would go into the holy of holies and would sprinkle the blood on the Mercy Seat," Tim said. "There's no temple today, which means there's no blood applied to the altar. It's a day of confession of sin, it's a day of asking for God's mercy and it's a day that we can feel confident that God cleanses us from unrighteousness."
The Stewarts said their congregation, services and holy day celebrations are open to anyone and they welcomed everyone who is curious to visit and ask questions. Their Wednesday night round table services will resume next week, and Tim said it is a time when they bring topics and questions to the table to discuss as a community.
"Everybody and anybody is welcome to come," Tim said.
Congregation Beth Simcha is at 1001 Ellis Ave. Normal weekly services include Shabbat Service at 10 a.m. on Saturday, men's study at 6:30 p.m. Sunday and round table services at 6:30 p.m. Wednesday.
For more information, visit cbslufkin.org or call 707-5533.