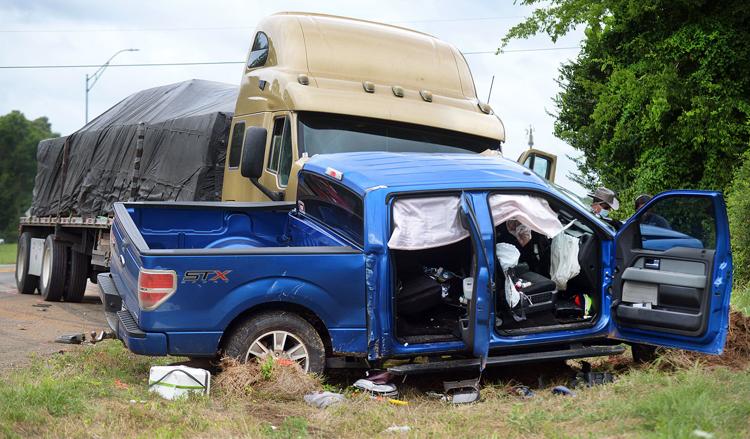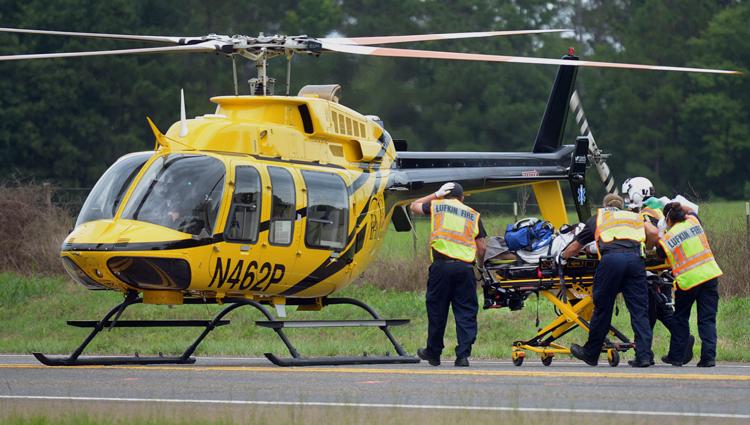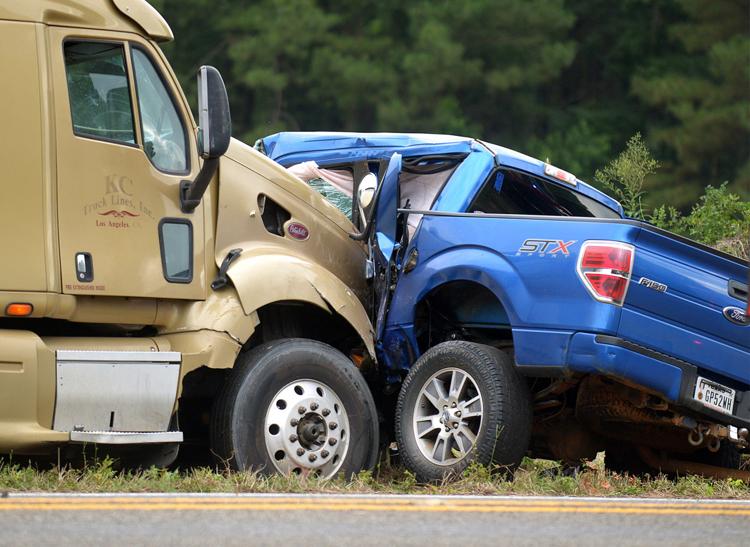 A Livingston man was flown to a Tyler hospital and his two child passengers were transported to a Lufkin hospital after a two-vehicle crash on state Highway 103 west at state Highway 7 Thursday afternoon, according to a report from Texas Department of Public Safety Sgt. David Hendry.
Benjamin Bauld was transported to UT Tyler Medical Center by medical helicopter for treatment while his two passengers, a 10-year-old girl and a 7-year-old boy, were transported to Woodland Heights Medical Center in Lufkin, the report stated. Their conditions were not available.
A 2014 Ford pickup traveling west on Highway 7 around 4:30 p.m. turned left across Highway 103 when it was not safe to do so in an attempt to enter a private drive and drove into the path of a 2014 Peterbilt truck tractor semi-trailer traveling west on Highway 7, according to the report.
The driver of the Ford is identified as Bauld.
The driver of the Peterbilt is identified as Jorge Vasquez, 31, of Krum. Vasquez was reportedly uninjured during the crash.
No additional information was immediately available.