Many students will return to school in a nontraditional setting this year amid a worldwide pandemic. The Lufkin Daily News is offering a fun, educational resource called Kid Scoop to help out.
Kid Scoop comes out in the Wednesday paper and is accessible at LufkinDailyNews.com for subscribers. It was created by Vicki Whiting after questions from her third-grade students sparked an idea.
"I wanted children to learn about their local communities by reading their community newspaper," Whiting said. "I learned that the thing that determines whether or not a person votes is not age or education — but whether or not they read a newspaper."
During social studies, the focus of her class was community. Through the local newspaper, she was able to teach the subject of community in a way that was personal and relevant to her students and help to launch a lifelong appreciation of the role of a newspaper in a community, she said.
"And, it helped them improve their reading skills! I was sold," she said.
One day after school, she sat down at her kitchen table and created a newspaper-size page of puzzles and games on the theme of "our community." She took her prototypes to her local newspaper, the "Sonoma Index-Tribune," and explained to the editor that her children were part of the Sonoma community and a page in the weekly would help them find out about it.
The initial weekly page featured puzzles, games, reading and writing activities on the "community" theme and a scavenger hunt to guide young readers ages 7-12 to other parts of their hometown newspaper.
"We are now in about 300 newspapers nationwide," she said. "I have worked with tens of thousands of teachers and been reaching millions of children each week. And, we now have five books available from 'Happy Fox Books.'"
The materials are informed by educational standards for each subject area including STEM, fact and opinion, history and geography activities.
Whiting's mother also was a teacher, and her late father was a chief scientist at NASA.
"I'm a curious kid at heart," she said. "I love doing new and unusual things. My greatest joy is writing. I love it when adults tell me they learned some 'factoid' from the page, and when teachers tell me 'this was written by a teacher' — because I always imbed 'teachable moments' in the fun activities."
Jay Gillispie, development director of circulation, sales and business at The Lufkin Daily News, said Kid Scoop is an attempt to reconnect with a younger audience many newspapers have lost touch with.
"This is our future audience," Gillispie said. "In the last 10-15 years, newspapers have lost focus on this younger age group."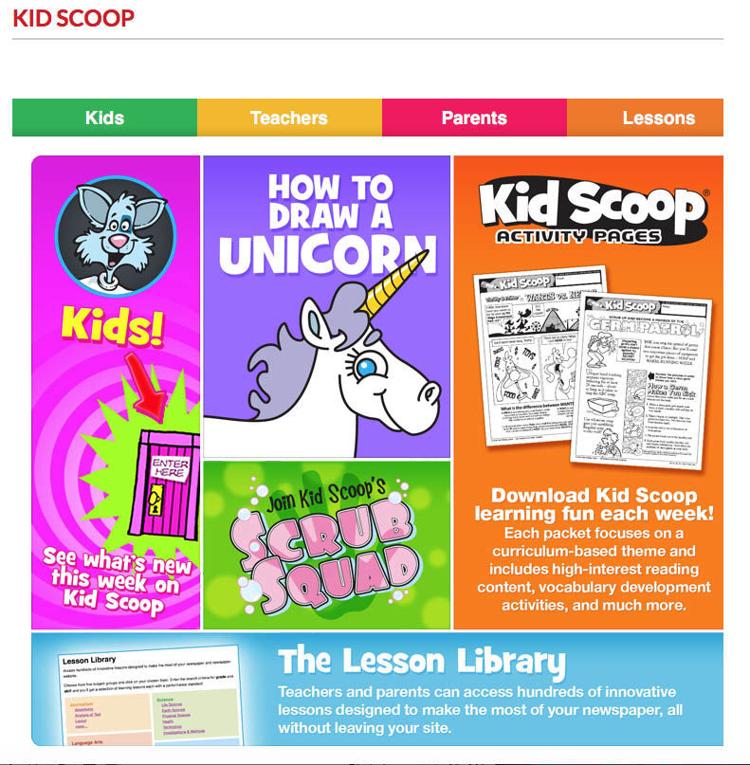 Gillispie said many of the younger generations are more in touch with social media than they are with print products, which is a loss because many times the print products are more in depth and informative than online content focused on delivering breaking news.
"This is the opportunity for us to go back and make these things right," he said. "It's an opportunity to reconnect with a young audience utilizing a resource that teaches them engagement with print newspapers."
Additionally, families can access an unlimited amount of resources of teaching tools and activities on The Lufkin Daily News website, Gillispie said.
The Kid Scoop resources are great for kids who haven't yet entered school, students who will be homeschooling this year and for students to use as a reinforcement to what they learn at school, he said.
The Lufkin Daily News also offers a resource to teachers called Newspapers in Education where teachers can sign up to receive free newspapers to utilize in their classrooms thanks to individual and business sponsors.
"We have a living textbook of what's happening in our community and around us," Gillispie said. "Kids are learning educationally, it's enhancing literacy programs, but what they're learning is not only educational skills — they're learning about where they live. It's a great connection, and I see it as a valuable tool."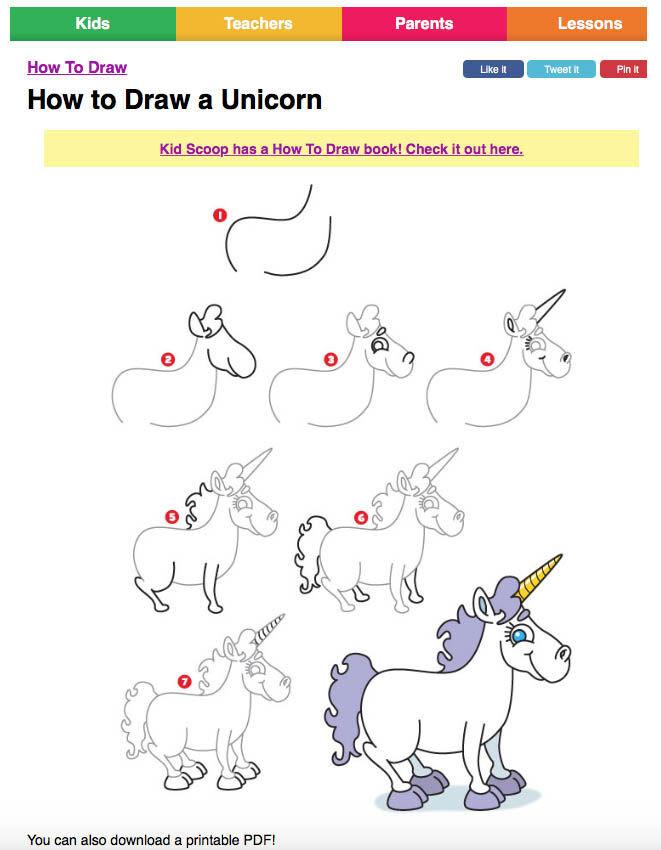 Whiting said research shows that when students read the newspaper once a week or more, reading achievement goes up by an average of 10%. In low-income families, achievement can jump as much as 30%.
Additionally, research shows they are likely to be more civically engaged as they grow up.
"As a parent, when my sons' teachers used the newspaper in their classrooms, we had more interesting family discussions at dinner," she said. "Especially when the newspaper is the local paper, children get truly excited. My students used to sit up straighter in their desks when we read the newspaper. They were completely engaged. They didn't regard the newspaper as school work, they thought it was fun. Yet, they were reading higher level vocabulary and sentence structure than our third-grade level — so while it didn't seem like school work, it was one of the most effective learning tools I ever used."
Whiting said she would love for every child in the U.S. to be reading Kid Scoop in their local newspaper, to see families subscribing again and to see them sharing the newspaper and discussing what is going on in their communities.
"It is a great way to foster family bonding and to also provide children with a parent's values and perspectives on the world around them. It can launch conversations that might not otherwise come up, but are topics children are wondering about. I hope learning new things on Kid Scoop will launch curiosity and discussions in a way that is in print. I know families are looking for ways to give children a break from digital devices," she said.
To access Kid Scoop on The Lufkin Daily News website, visit lufkindailynews.com, click the Fun/TV tab and click on the Kid Scoop button. Kid Scoop is also featured in every Wednesday print edition.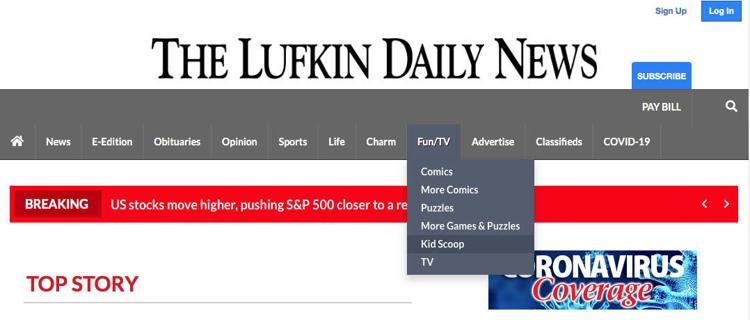 To learn more about the Newspapers in Education program, contact the circulation department at 631-2629.