(Editor's note: This is the first of a two-part series concerning additional NCAA sanctions handed down Wednesday against the SFA athletics department for improper eligibility reporting.)
NACOGDOCHES — It was Black Wednesday for those associated with Stephen F. Austin athletics when the NCAA added to the postseason bans handed down on Tuesday for the football, men's basketball and baseball programs. It was announced that the improper certification of 82 ineligible student-athletes between 2013-19 will result in 289 vacated victories, three conference titles, fines of more than $94K and more against the university.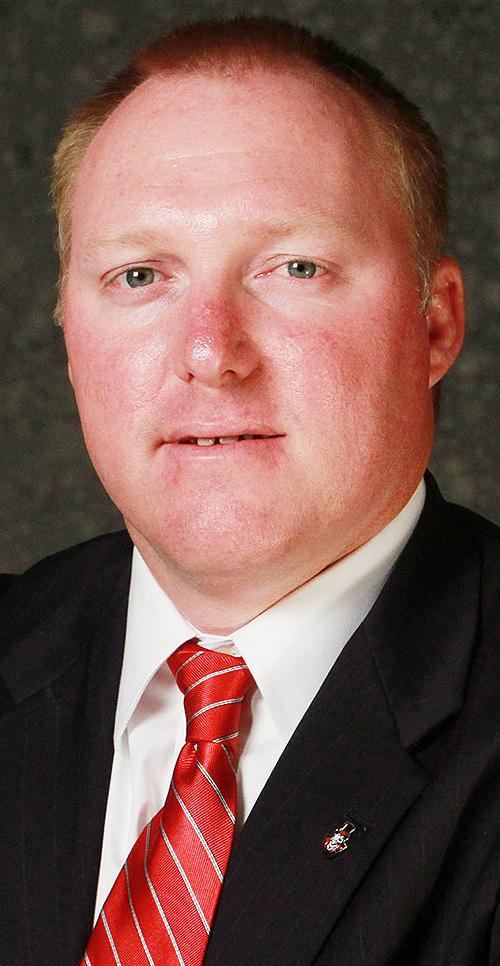 "This is certainly a disappointing time for all of us associated with SFA athletics," SFA Athletics Director Ryan Ivey said during a Zoom virtual press conference Wednesday afternoon. "My heart breaks for the student-athletes impacted by the administrative errors in certification."
Ivey pointed out that the 2019 men's basketball victory over Duke was not affected and that current student-athletes have a collective 3.21 spring semester GPA and have logged more than 3,000 hours of community service despite the pandemic-shortened semester. SFA also captured three Southland Conference championships this past academic year.
Ivey admitted that the university was warned of incorrect certification reporting by two former athletics department employees in 2014 and the problem was not corrected. The university discovered the violations five years later after the former employees left their positions in the department.
Ivey said the source of the incorrect information being reported came from the former senior associate athletic director for compliance and the former associate athletic director for academics. One has since retired from the university, while the other has moved to a faculty position at SFA, he said.
Ivey, who was hired by SFA on July 1, 2018, reported the institution and the NCAA agreed that the improper certification of 82 student-athletes for competition was a Level I violation. SFA's athletics department also acknowledged that it failed to exercise institutional control when it did not detect or remedy the errors in a timely manner. In a letter received in 2014 the NCAA had warned the department through a standard review of academic progress data to strengthen its academic certification process.
The university failed to do so and the incorrect reporting continued until the two associate athletic directors left their positions six years later.
Ivey said when there was a change in staff, the new employees in the positions realized the errors in reporting in the spring of 2019 and it was reported to the NCAA after acquiring outside legal counsel.
"It didn't take us long when we started going through the next reporting process with new staff to realize we were doing things incorrectly," Ivey said. "The primary issue was that former department personnel responsible for the certification process were incorrectly counting all semester credit hours to determine academic eligibility instead of counting only degree-applicable credits, as prescribed by NCAA rules."
The director of athletics said that coaches were not involved in the eligibility process and had no knowledge of the rules violations.
"I'll make it clear: I don't believe any coaches were involved at all, especially from our end," Ivey said. "This is not something that coaches are involved in, which is the certification process."
Because the first violations that were addressed by the NCAA in 2014 was before he took over at SFA, Ivey said he's unsure why they weren't addressed at that time.
"It's hard for me to speculate in 2014 because obviously I wasn't here," he said. "I can tell you that the NCAA was pretty clear in their letter (in 2014) that told us exactly what we were doing, which was what we reported on, in that we were counting all hours versus only those that were applicable hours and that we needed to strengthen our process and procedures around that certification process and obviously that didn't occur."
82 student-athletes involved
The 82 student-athletes involved who were improperly certified for competition between 2013-19 were members of the football, men's basketball, baseball, volleyball, softball, women's golf, men's and women's track & field and men's cross country programs.
"After identifying these errors, the university immediately reviewed the academic standing of all current student-athletes and, when warranted, filed for and secured student-athlete reinstatement eligibility by the NCAA, clearing students for competition," Ivey said.
Ivey said shortly after the mistakes were discovered, the university retained outside legal counsel to work with the institution and the NCAA to determine the facts and scope of the potential violations.
After the review, the NCAA staff and SFA came to an agreement on the sanctions through a negotiated resolution.
"For the 82 SFA student-athletes discovered through the enforcement matter who were improperly certified as eligible, the information previously submitted for APR (Academic Progress Rate) purposes requires adjustment," Ivey said. "After making changes to reflect the NCAA requirements for credits, the APR scores of three of our teams fell below the 930 threshold."
This resulted in the postseason bans for the 2020-21 academic year for football and baseball and in 2021-22 for men's basketball, which was released on Tuesday.
Ivey said it was not a matter of student-athletes failing classes and that the 82 student-athletes involved in the infractions were not contacted by the university.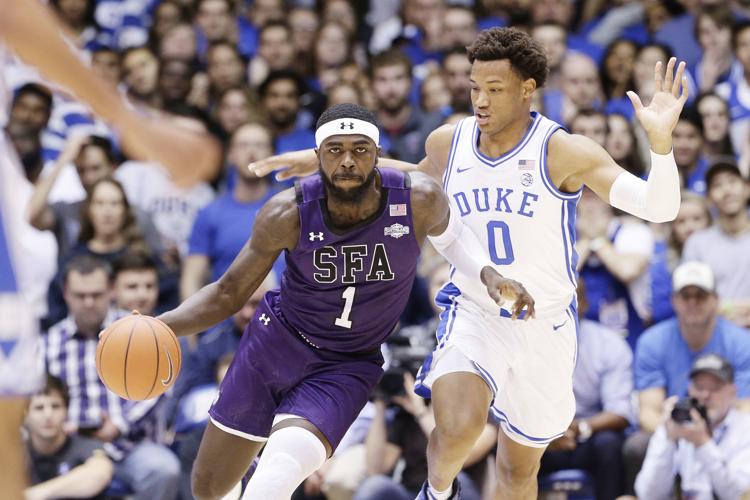 After the review, the following Level I sanctions were agreed upon between the two parties:
■ Three years of probation.
■ Public reprimand and censure.
■ A fine of $5,000 plus one-half of 1% of the total budgets for football and men's basketball.
■ The return of 50% of the university's financial share earned from participation in the 2016 NCAA Tournament.
■ The forfeiture of all records and contests in which an ineligible SFA student-athlete competed, including 29 football victories from 2013-19; 117 men's basketball victories from 2014-19; 112 baseball victories from 2015-19; 31 softball victories during the 2018 season; and adjust conference championship scores from women's golf, women's track & field, men's cross country and men's track and field.
■ The vacation of three conference championships in men's basketball for the 2014-15, 2015-16 and 2017-18 seasons, as well as the program's first-round win in the 2016 NCAA Tournament. (Banners recognizing those achievements will be removed from William R. Johnson Coliseum.)
■ A 2.5% reduction in financial aid awards (scholarships) in football for 2020-21 and 2021-22; a 5% reduction in baseball in either 2020-21 or 2021-22; and a loss of one scholarship in men's basketball in either 2020-21 or 2021-22.
■ Prior to conclusion of the probationary period, the institution will submit to a data review with APR staff.
The SFA bowling national championships in 2016 and 2019, along with the SFA men's (2015 indoor; 2015, 2016 outdoor) and women's (2015 indoor; 2015, 2017 outdoor) track & field Southland Conference championships and women's 2016 cross country title will not be affected.
Ivey said the total financial cost to the SFA athletics department will be $94,207. He said this money will be paid back from the department.
"Right now we're working through (how to come up with the money) and working through our budget," he said. "We don't know exactly where it's coming from right now, but we will get it and it will be paid out of athletic department funds."
Ivey said SFA has been transparent throughout the process because it's the right thing to do.
"Our actions since the discovery of the improper certifications in 2019 demonstrate our unwavering commitment to integrity and fair play and our willingness to hold ourselves accountable for our actions," he said.
Ivey said although it's not fair for current student-athletes, coaches and staff members to be penalized for past mistakes, he feels that the process is correct.
"I think it's really difficult," he said. "It's definitely the definition of being unfair. It's unfair to our current student-athletes. It's not fair to our coaches, but it's the reality of the situation and the reality of the situation that we're in as an institution.
"But we rise together and we fall together, and fortunately the institution still remains even though individuals come and go. So, for us that are here, we have to manage and navigate this process."